Trump's Attack On WHO Wrongly Cited Medical Journal, Editor Says
KEY POINTS
The Lancet editor Richard Horton said it first reported on COVID-19 in January
Trump's letter to the WHO had cited Lancet reports from early December
Trump had included this as a reason for the U.S. to withdraw from the WHO
President Donald Trump warned this week that the United States may permanently withdraw from the World Health Organization (WHO) as he thought the organization had deferred to the Chinese government in the early days of COVID-19. He propped up his arguments on reputed journals but the Lancet's editor has disputed the president's claim that the medical journal had published reports about the spread of the coronavirus in China in early December.
A letter sent on Monday to the head of the WHO, Tedros Adhonam Ghebreyesus, alleged that the WHO had helped downplay the seriousness of the disease. The four-page letter claimed that The Lancet had published reports about the spread of the coronavirus in early December.
That, however, does not appear to be true, according to Lancet editor Richard Horton. Horton tweeted that the journal hadn't published any reports on the coronavirus in Wuhan in December, and said instead that "the first reports we published were from Chinese scientists on Jan 24, 2020."
On April 14, Trump ordered funding for the WHO be held, though this would be a temporary measure that would not exceed 90 days. Now, the president is threatening to permanently cut off all U.S. money to the organization.
In his Monday letter, Trump explained that the United Nations organization was "clearly not serving America's interests" and said "major substantive improvements" would need to be seen before the money would be released. He also reiterated his claims that the WHO has a pro-Chinese bias and attributed the large loss of life in the U.S. to the organization's actions.
The WHO is currently holding its 73rd World Health Assembly. On Monday, WHO Director-General Ghebreyesus said that he plans to "initiate an independent evaluation at the earliest appropriate moment to review experience gained and lessons learned, and to make recommendations to improve national and global pandemic preparedness and response."
Although that pledge was likely intended to appease Trump, the director-general also lamented the lack of "sustained commitment" and said that the "world doesn't need … another committee or another organization."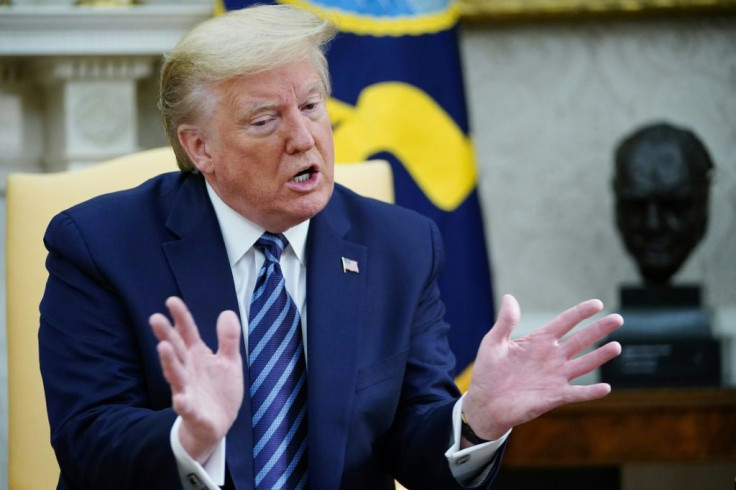 © Copyright IBTimes 2023. All rights reserved.