Trump's Visit To El Paso Faces Opposition From Victims And Democrats
President Donald Trump's planned to visit El Paso, Texas, on Wednesay has come in for opposition from the victims of the shooting at the Walmart in the border town, and voices from the Hispanic community have called on him to cancel the visit.
Those opposing the visit say they believe Trump's comments condemning "racism, bigotry and white supremacy" has done little to soothe the community still reeling from the trauma.
Trump confirmed Tuesday that he would be visiting El Paso and Dayton to meet with the victims of the mass shootings that took place in the cities just hours apart. But local community leaders have since said that the victims and their relatives are upset at the Trump administration and would not welcome the President's visit.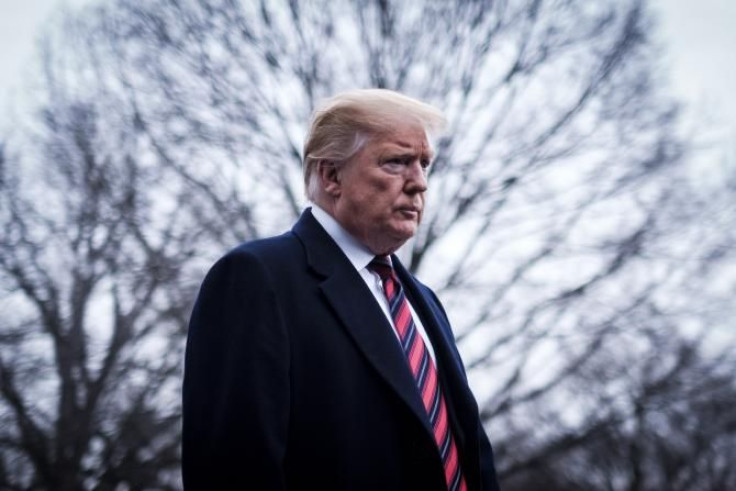 Domingo García, president of the League of United Latin American Citizens (LULAC), was quoted by The Hill as saying, "President Trump owes an apology to all the victims in Gilroy, California, and El Paso, Texas for using a predatory rhetoric and failing to condemn hate groups when, from the beginning of his presidency, after Charlottesville and leading all the way up to El Paso, he's created a toxic political environment and opened up a Pandora's box of white extremists."
Rep. Veronica Escobar (D-Texas) and former Rep. Beto O'Rourke (D-Texas) have decided to attend events that honor the victims of the mass shooting and oppose President Trump's visit to the lone star state. In an interview on "All In with Chris Hayes," Escobar said the victims voluntarily requested her to "Tell Trump not to come here." Escobar, who refused the White House's invitation to join the President on his visit, also slammed Trump's rhetoric aimed at immigrants and people of color.
Escobar tweeted she wanted a hearing with Trump first but was refused.
O'Rourke too showed his support. "Thank you for your leadership, @RepEscobar. When President Trump comes to El Paso tomorrow, I will be joining our strong, beautiful, binational community at #ElPasoStrong. I hope to see you there," he tweeted.
Trump responded to O'Rourke's criticism over the past week by asking him to "be quiet." In his tweet Trump highlighted O'Rourke's poor poll numbers and said that he should be embarrassed.
O'Rourke, who hails from El Paso, has been in the headlines recently after his remarks aimed at the member of the press in the wake of the shootings. "What do you think? You know the shit he's been saying. He's been calling Mexican immigrants rapists and criminals. I don't know, like, members of the press, what the f---?", he told the reporters.
The shootings in El Paso and Dayton have spurred the Democrats to rally against the Trump administration, with calls for stricter gun control laws.
© Copyright IBTimes 2023. All rights reserved.