Truth About Angelina Jolie Hooking Up With Actor For Brad Pitt Revenge
Did Angelina Jolie really hook up with Sean Penn to get revenge on estranged husband Brad Pitt? This is what a new report is claiming, but there is absolutely no proof backing up this claim.
It was previously confirmed by People and several other outlets that Pitt is not dating Charlize Theron, following The Sun's report that the two flirted and were all over each other at a hotel. Despite this, a new Star magazine report still claimed that Jolie is livid over Pitt's supposed relationship with Theron and is getting even by dating the actress' ex, Penn. An unnamed source claimed to the tabloid that Jolie and Penn met up and bonded over their exes "publicly humiliating them." It reportedly didn't take much time before the two began to flirt to and consider hooking up with each other.
The questionable tipster went on to say that Jolie and Penn began "hanging out together" after venting about their exes and did not bother "making any secret of their relationship." The tabloid's so-called insider even claimed that there had always been "intense chemistry" between Jolie and Penn, even when she was still in a relationship with Pitt.
"It wouldn't surprise anyone if she and Sean showed up in public with her kids in tow," the phony tipster further claimed. "It would kill [Pitt] to see Sean playing daddy to his children. And Angelina knows it!"
However, as previously reported, there is no relationship between Pitt and Theron for Jolie and Penn to get angry over. Pitt's spokesperson has confirmed with Gossip Cop that he is not dating Theron.
The outlet also confirmed with Jolie's rep that there is no relationship between her and Penn. Jolie is apparently only "focused on her children and work" right now, so there is absolutely no truth to all the dating rumors plaguing the actress.
This wouldn't be the first time that tabloids have made up stories about Jolie's love life. Earlier this month, a report from NW also claimed that Jolie was dating Penn to get back at Pitt, but this also wasn't true back then.
As Jolie's rep said, the Oscar-winning actress is only focusing on raising her six children with Pitt: Maddox, 17, Pax, 15, Zahara, 14, Shiloh, 12, and twins Knox and Vivienne, 10. Jolie and Pitt reportedly met face-to-face last month to discuss the terms of their divorce and the custody of their children, according to Us Weekly.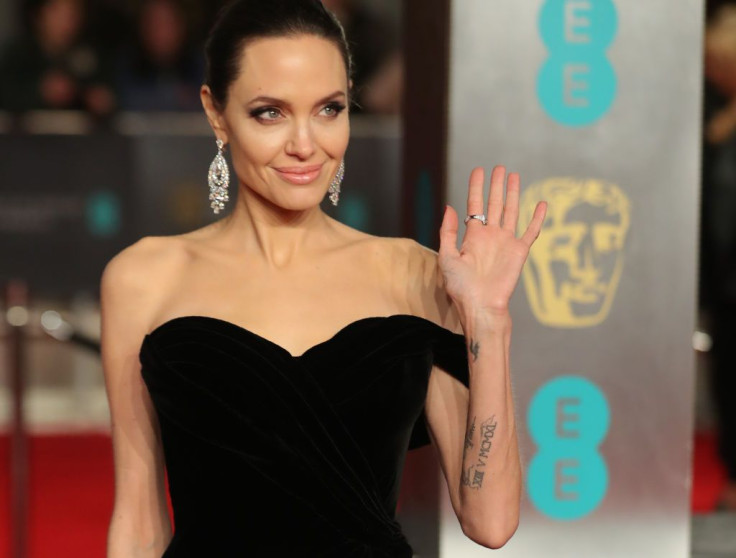 © Copyright IBTimes 2023. All rights reserved.