Truth About Faith Hill, Tim McGraw Having Marriage Problems Over Relapse Fear
A report which claimed Faith Hill and Tim McGraw were having marriage problems because she feared he may relapse into alcoholism was debunked Tuesday.
Gossip Cop, the site which debunked the report, said there was more than enough proof to prove the couple's relationship was still going strong.
According to the website, the original report which appeared in the Globe said McGraw was trying to stay sober to save his marriage of 22 years. Though the country star gave up alcohol more than 10 years ago, the original report alleged he was once again in a bad place.
"They're at a crossroads in their marriage once again," an anonymous alleged "insider," told the magazine.
"Faith threatened to send Tim packing if he didn't get rid of alcohol and drugs in his life. Tim didn't want to lose his family, so he got sober, but there can always be a trigger that sends him spiraling back down again," the anonymous source continued. "Faith's a control freak and Tim's out of control partying has created friction… The lines of communication between them get frayed, and it leads to fights."
As pointed out by Gossip Cop, the couple's social media accounts completely discredited the claims made by the magazine.
"To the love of my life, the one who still takes my breath away after 22 years of marriage. My soul man, my soul mate, my everything. My one and only. Another 22 years is a good place to start. Happy Anniversary my love," Hill wrote on her Instagram in honor of their 22nd wedding anniversary.
"Happy anniversary. My love. My soul mate. My life. Whatcha say….up for 22 more!!??" McGraw posted on Instagram as a tribute to his wife.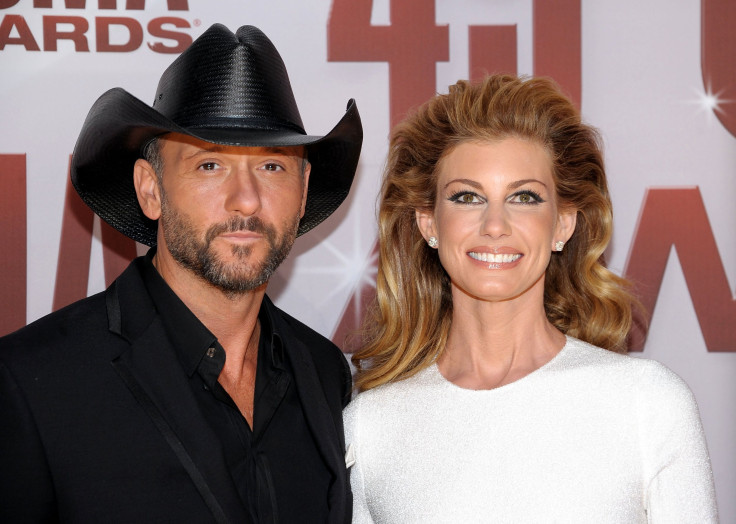 Recently, People magazine published a report about McGraw's journey to sobriety in March when he hit the 10-year mark earlier this year. It detailed his journey in overcoming his struggle with alcohol addiction. The country singer also talked about how Hill helped him with recovery.
"Faith saved my life in a lot of ways," he told People. "I can go down a dark road sometimes when you're not feeling good about yourself, and she pulls me out. My wife makes me a better man."
The country star became sober in 2008 after his friends and family began to worry following his collapse due to dehydration during a music festival. In 2013, he said he used to drink before every show to calm himself down.
"It was exactly my process," McGraw said. "Basically, I am an unsure, self-conscious, shy person. That is how I started — even when I was in college before I would get on stage, I would start drinking. I would start drinking to stop shaking."
"I just want to be around. I want to be around for my kids, I want to be around to see their kids, I want to be around to watch them grow up and do things," he said, adding he wanted to stay healthy for his children. "And I feel like the best years I have are ahead of me. I want to be ready for them. I want to be ready for whatever life comes at me later on down the road."
© Copyright IBTimes 2023. All rights reserved.