Truth About George, Amal Clooney Fighting Over Twins' Custody, Feeling Increasingly Distant
A new report claimed that George and Amal Clooney are fighting over their twins' custody.
A source told New Idea that the high-profile couple who share 2-year-old twins Ella and Alexander are living separate lives. George and Amal are reportedly battling for their kids' custody.
Earlier this year, George also revealed that their twins are growing up in Italy and Italian will be one of their languages. In fact, they speak their ABCs in Italian and English. This prompted many to believe that Amal will have the kids.
However, based on George's interview with Ellen DeGeneres before the twins turned 2 years old in June, the actor is close to his kids and they are still living together. There was no sign of any marital rift or custody battle.
George said that Alexander is taller than Ella and he goes out and hugs his car before adding that "it's bad when I'm driving." On the other hand, Ella loves to go to her mother's closet and usually goes out with Amal's purses while saying, "mine."
The insider also alleged that Amal and George's have a rocky marriage. They are reportedly feeling the strain of their demanding careers that force them to live apart from each other.
"She's told pals that George isn't the man she married and she's feeling increasingly distant from him – admitting how they even fought on their wedding anniversary, which ended in tears," an unnamed source told the outlet.
"Amal said right now she's existing in the marriage and neither of them are happy. George has urged her to consider marriage therapy but Amal says until she sees George trying to make changes and put her first, she's not interested in making the effort either."
One should take the report with a grain of salt as George and Amal have been separated due to work and it's not the first time that they are living apart. Also, George is very confident with his partnership with his wife, Amal.
According to him, "we were a team from right off the bat." George added that they were happy and have been happy ever since.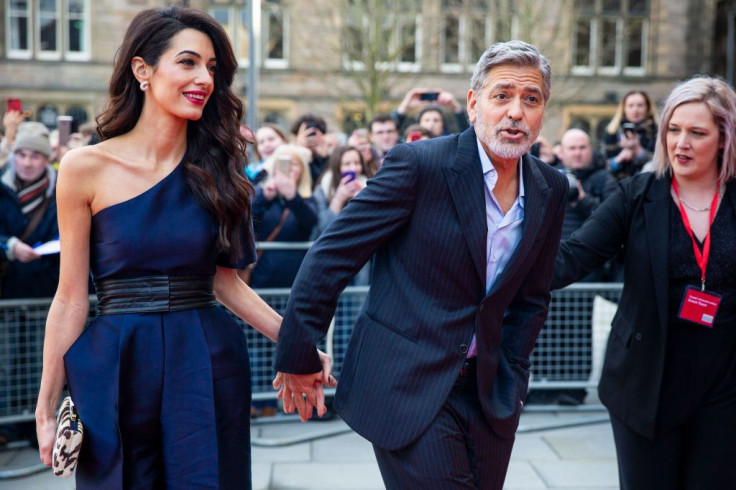 © Copyright IBTimes 2023. All rights reserved.