Truth About Kate Middleton, Meghan Markle, Princess Eugenie's Pregnancy Bets Being Suspended
Kate Middleton, Meghan Markle, and Princess Eugenie are just three members of the royal family who are rumored to be pregnant. And just this week, Autumn Phillips and Zara Tindall were also rumored to be expecting.
But amid all of the speculations, bookies have suspended the betting on Middleton, Markle, and Princess Eugenie's pregnancies. However, it is important to note that this isn't the first time that the betting has been suspended regarding this matter.
Last month, Ladbrokes spokesperson said that it is likely for Markle and Prince Harry to make a second pregnancy announcement before the year ends. But until today, no announcement has been made and Markle is still not pregnant with her second child.
The bookies said that the Duke and Duchess of Sussex's second child will be born next year, but this is just mere speculation.
"Harry and Meghan clearly want to add to their family sooner, rather than later, and we're no longer taking bets on arrival before 2020 is out," the spokesperson said.
But during her recent interview with Daily Mail, Apati explained why they decided to pull out the bets regarding Markle's alleged pregnancy.
"Elsewhere, 8/11 says Meghan gives birth to a second baby in as many years, with the Duke and Duchess of Sussex making it no secret they're keen to add to their family. Meghan was 2/1 to have another baby by end of 2020 last month, but a flurry of bets around the country has forced us to cut odds to 8/11 now, with punters convinced an announcement for a second baby will come sooner," the said.
Throughout the past couple of weeks, there have also been claims that Middleton is pregnant. Ladbrokes said that they also suspended the betting regarding the Duchess of Cambridge's fourth child. Apati gave the same prediction that she did with Markle and said that Middleton's fourth child will be born next year.
The same prediction was made with regards to Princess Eugenie's first pregnancy. But it is important to note that the non-working royal has been rumored to be pregnant shortly after she tied the knot. And until today, she has not made an announcement.
Bookmakers' decision to suspend betting is quite subjective and it depends on the current trends. It doesn't confirm a royal's pregnancy.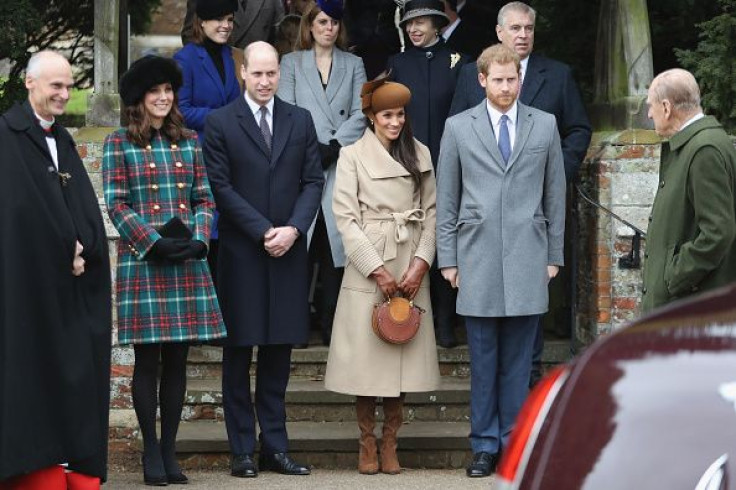 © Copyright IBTimes 2023. All rights reserved.