Truth About Tom Cruise Seducing Jennifer Aniston, Encouraging Her To Join Scientology Rumor
KEY POINTS
Jennifer Aniston and Tom Cruise are being linked to each other.
A new report claims Jennifer Aniston is interested in joining Scientology.
Jennifer Aniston is still single.
Jennifer Aniston is being linked to Tom Cruise by new rumors, but there has been no proof of any romantic connection between the two.
In a new report, Now to Love claimed that Katie Holmes' ex-husband has been trying to seduce Aniston and encouraging her to join Scientology. An unnamed source claimed that Cruise was ecstatic when he found out that Aniston was interested to join Scientology because this means that they would cross paths more often.
The insider said that Cruise has been wanting to date Aniston for decades, and he already came up with a plan on how to finally meet her.
"Tom's plotting a meeting with her ASAP under the guise of showing her a script. He knows Jen would guarantee the future of the church, and, of course, it would provide him the chance to finally get to know her better. He'd absolutely try to seduce her. What single man wouldn't?" the source said.
The so-called insider claimed that Aniston accepted Cruise's invitation and the "Friends" alum is ready to date again. The actress is reportedly thinking about having a relationship with the actor.
According to the source, Aniston has never been attracted to Cruise because he's not her type, but the actress feels it's time to step out of her comfort zone. The "Morning Show" star doesn't plan on taking their relationship to the next level, but she's looking forward to having fun with Cruise.
But these claims came from an unnamed source, so it would be best to take them with a grain of salt. Aniston has not openly talked about joining Scientology, and she and Cruise have not also been photographed together.
It is likely that the tabloid picked up the story of New Idea last month where they said that Aniston is interested in joining the religion. But this isn't the case either.
And just two months ago, Us Weekly confirmed that Aniston has not been dating, and the actress is happy to be single. But a source told the publication that Aniston won't rule out the possibility of dating again if and when she meets someone new.
For now, Aniston is just enjoying her time with her female friends such as Courtney Cox and Reese Witherspoon.
"She is happy with her girlfriends. They laugh and cry together and can talk about anything. They have been by her side through the good and the bad," the source said.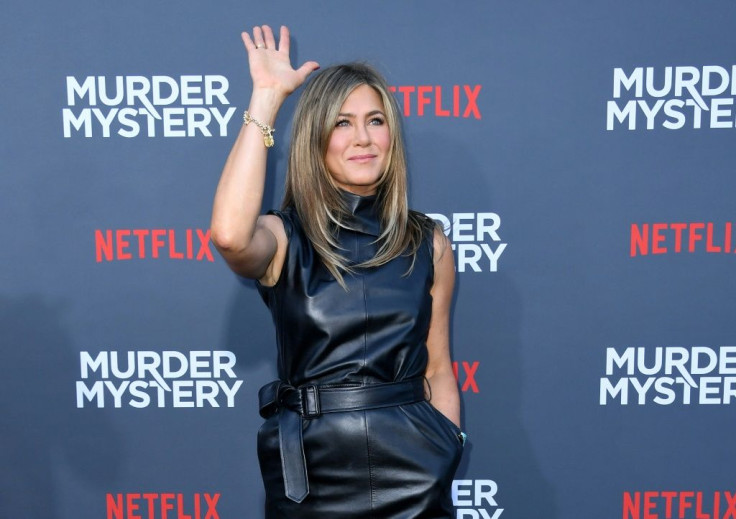 © Copyright IBTimes 2023. All rights reserved.