TTcare: Revolutionary AI-Based Solution For Pets' Total Healthcare Needs
KEY POINTS
AI FOR PET is set to launch a pet healthcare app at the CES 2022
Dubbed TTcare, the app is a CES 2022 Innovation Award honoree
TTcare highlights promising innovations in animal healthcare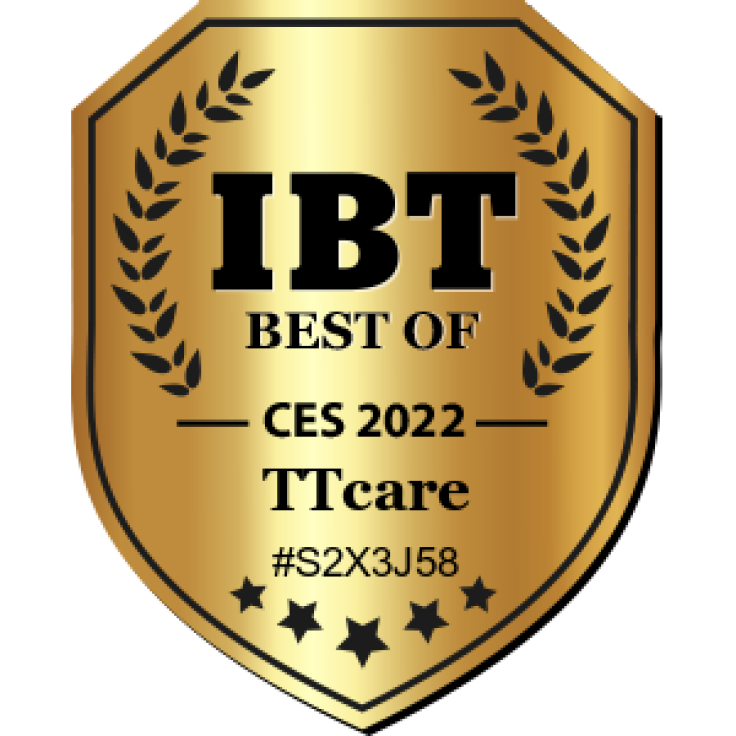 Technological breakthroughs like artificial intelligence (AI) and the internet of things (IoT), while sounding complex to many, have birthed big-data-founded projects and innovative products that can be programmed using algorithms. From monitoring glucose to understanding blood oxygen levels to tracking sleep and blood pressure for easy human health monitoring, these frontier technologies also aid owners to give their pets healthier, fuller, well-lived and longer lives. Among them is TTcare, a CES 2022 Innovation Award Honoree that delivers diagnostic and preventive care for animals while providing comfort and convenience to their owners.
AI-based medical device software for animals
Most pet care apps available in the market today are classified as general pet services. TTcare by AI FOR PET, however, is the first product officially recognized and approved by the Korean government as an "Artificial Intelligence-based medical device software for animals."
This means it offers and performs more medical functions, such as diagnosing, mitigating or preventing diseases, without the need for hardware. Simply put, the software TTcare is a medical device in itself.

Research-founded product
TTcare was designed based on research titled "CNN-based diagnosis models for canine ulcerative keratitis," which was published in the Scientific Report journal in 2019. Authored by Joon Young Kim, Ha Eun Lee, Yeon Hyung Choi, Suk Jun Lee and Jong Soo Jeon, the study aimed to develop a convolutional neural network (CNN), which is a deep-learning-based image recognition method to "identify corneal ulcer severity in dogs."
With comprehensive inputs on pet body parts like eyes, ears and feet, among others, the algorithm instantly senses and optimizes areas to examine and evaluate. Utilizing a wide range of neural network algorithm-based models, the software then crops and determines whether these areas have a possible issue or disease.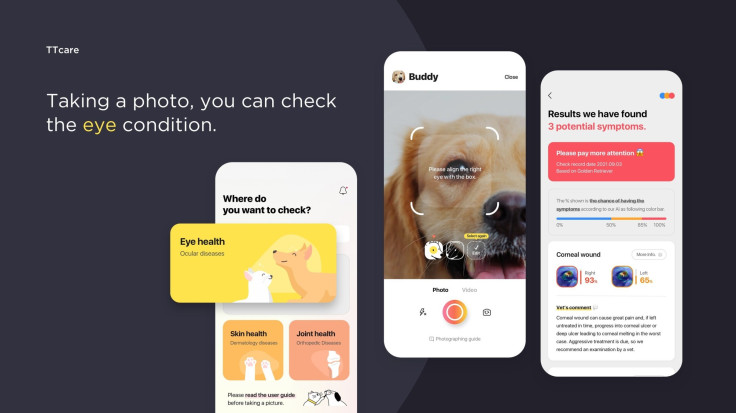 Easy pet health condition checking
As the first smartphone app in the world that uses pictures of pets' skin or eyes, TTcare offers owners ease and convenience when determining if an issue or a disease exists. Owners just need a smartphone equipped with the software and proper lighting to take pictures of their pets' eyes or body parts.
The app, by using the AI, will then notify the owner whether or not their pets have potential skin or eye-related symptoms. TTcare also helps owners learn how to provide proper care for their pets in various situations aside from its diagnostic features.
TTcare boasts weight management and behavior analysis features that enable users to handle their pets properly based on age, breed and disease history.
Early detection cuts medical expenses
Most pet owners do not have expertise in sensing pet diseases at the early stage, so at the first sign of weakness or lethargy, they immediately seek the help of their vets. Unnecessary clinic and hospital visits are some of the factors that drive up medical expenses among pet owners.
As TTcare offers a myriad of features and mainly aims to detect potential issues early on, it prevents diseases from progressively worsening and helps avoid health complications while recognizing and managing neglected diseases in advance.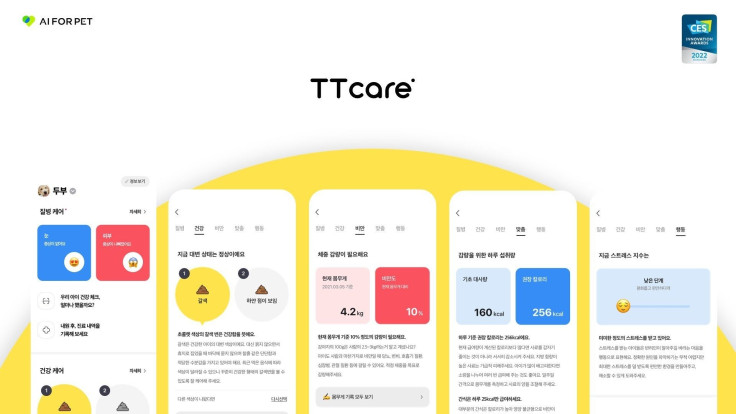 More features, more convenience
TTcare also comes with a feature that allows users to find nearby pharmacies, vet services and clinics easily without the need to look them up on directories or go out of their houses. That's not all. Users can also make a reservation with selected vets, indicating the time, date and pictures that support the necessary treatment their pets need.
When the hospital or vet clinic accepts the reservation, TTcare will remind the owner about it by sending a notification or alarm. The app also offers hot tips and a wide range of information, including forgotten health checks.
Final verdict
Among the dog health apps available in the market today, TTcare is the only one recognized as an AI-based medical software device for animals. It features an easy approach in the early detection of a potential eye or skin-related disease.
The software is based on scientific research and uses groundbreaking innovations to accurately detect emerging issues at an early stage. It is also very easy to use and helps users find hospitals and clinics and reserve an appointment – a task that anyone can do even while on the go. That's why TTcare earns our Best of CES 2022 award.
TTcare was launched in Korea in 2020. AI FOR PET aims to release the product's English version and make it available worldwide sometime in April 2022.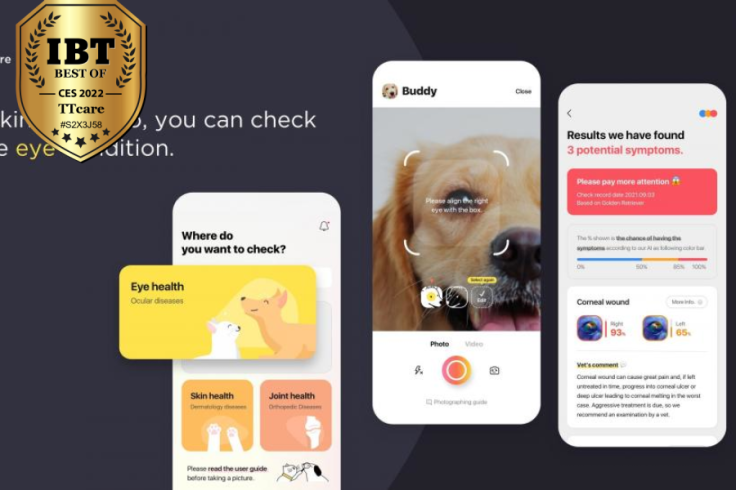 © Copyright IBTimes 2023. All rights reserved.