Tucker Carlson Mulls Having Guests, Longer Episodes On Twitter Show As Fox Legal Woes Escalate
KEY POINTS
Carlson is reportedly looking to guest big names on his Twitter show
The first two episodes of "Tucker on Twitter" have collectively gained 170 million views so far
Fox News reportedly sent a cease-and-desist letter to Carlson Monday
Ousted Fox News host Tucker Carlson is reportedly considering asking guests to appear on his "Tucker on Twitter" show despite getting a cease-and-desist letter from his former employer in its bid to keep the TV personality from pushing through with his new show on the social media platform.
Carlson is planning to come up with longer and more varied episodes for his new show, as well as guesting "big names" following the success of his first two episodes, Axios reported Monday.
The first episode, which was posted on Twitter on June 6, has garnered 115.2 million views as of writing.
Meanwhile, the second episode, posted on June 9, has so far gained 55.4 million views.
Justin Wells, Carlson's executive producer, said "Tucker on Twitter" Episode 3 will be launched Tuesday and will feature the host's response to the indictment of ex-president Donald Trump.
News of Carlson's plans for his Twitter show came as Axios and The New York Times reported that Fox sent a cease-and-desist letter to the media man Monday, reiterating that Carlson was still bound to his exclusive contract until January 2025.
Even as Fox News retained its lead in viewership rating over rivals MSNBC and CNN, the network saw a rating dip in May, about a month after Carlson's departure.
Harmeet Dhillon, a lawyer representing Carlson with Bryan Freedman, said in a statement to Axios that Carlson "will not be silenced by anyone," adding that "he is a singularly important voice on matters of public interest in our country, and will remain so."
Dhillon also said Fox was "demanding" that Carlson "be silent until after the 2024 election."
Fox News reportedly notified Carlson's lawyers last week that the commentator breached his contract when he launched his Twitter show.
"In connection with such breach and pursuant to the Agreement, Fox expressly reserves all rights and remedies which are available to it at law or equity," Bernard Gugar, Fox News general counsel, said in the letter to Carlson's lawyers.
Fox further noted that Carlson was "prohibited" from rendering his services to other employers "whether over the internet via streaming or similar distribution, or other digital distribution whether now known or hereafter devised," as his services were "completely exclusive to Fox" until the expiration of his contract.
Carlson was ousted from Fox in April following a settlement with Dominion Voting Systems in a $787.5 million defamation lawsuit filed by the latter.
A friend of Carlson previously claimed that the host's team was "preparing for war" after his departure. "He wants his freedom," the friend said.
Aidan McLaughlin, editor-in-chief at Mediaite, noted that despite having millions of views, Twitter viewership is incomparable to cable viewership, especially after Twitter owner Elon Musk hid the "video view" metric on the platform, which showed users how many people actually watched a video.
The view counts Twitter is currently showing its users indicate how many people have viewed or "scrolled" past a tweet. "If you're the author, looking at your own Tweet also counts as a view," the platform says of its view counts.
Aidan said that based on this metric, it can be presumed that "a small fraction" of the big numbers on Carlson's videos actually watched the clips.
Meanwhile, Carlson expressed his thoughts about the cable news sector and how it has become unsustainable.
"I really do think the cable news business has a limited future," he told Chadwick Moore, a contributing editor for The Spectator.
"It's too obviously controlled," he said, adding that "it's just become too clear that there's a certain selection of stories that are allowed, and a very thick file of stories that are not allowed."
He went on to note that "there's a lot of artifice in television" as opposed to social media, where people "can tell when someone's really telling the whole truth in videos or podcasts.
Before hosting "Tucker Carlson Tonight" in 2016, Carlson first joined Fox News as a contributor in 2009. He went on to appear on several shows, including "Fox and Friends" and also had stints as a "Hannity" substitute host.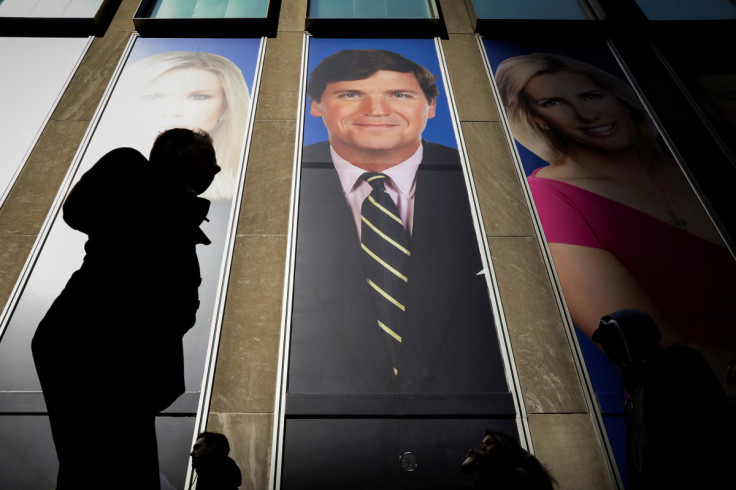 © Copyright IBTimes 2023. All rights reserved.