Tupac Shakur Biopic 'All Eyez On Me' Finally Gets Release Date, Won't Hit Theaters Until Next Year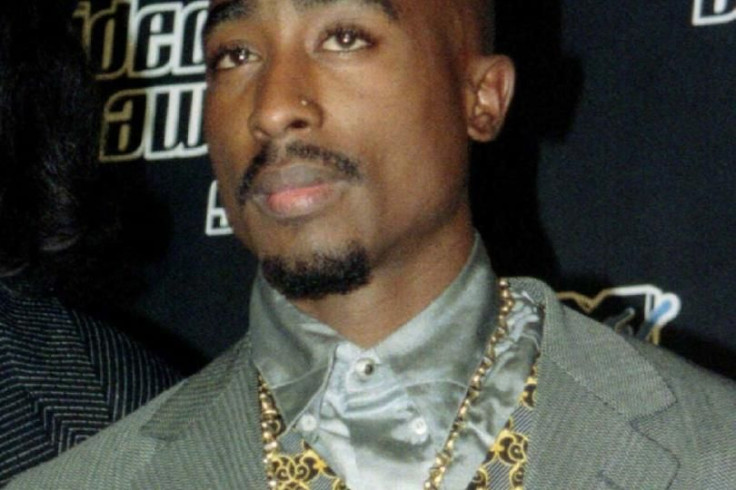 The Tupac Shakur biopic, "All Eyez On Me," finally has a release date. After announcing last week that the movie wouldn't be hitting theaters on Nov. 11 as rumored, producer L.T. Hutton told fans at a recent event that the film will be released next year on the slain rapper's birthday. Tupac died at the age of 25 in 1996.
In an Instagram video posted by the Shade Room on Monday, Hutton told a crowd of people that "All Eyez On Me" will be in theaters on June 16.
Actor Dominic Santana, who will play Suge Knight in the film, also confirmed the release date and explained to fans why it was taking so long for the movie to drop. "Get ready it's coming. And please no whining about the date. It's Pac's b day. We're all anxious for it to come out but people gotta remember it's a major film and there's a lot of process to releasing major films," he said in a post Monday. "Because it was Tupac a lot of buzz was created word of mouth even while we were filming which usually doesn't happen until a movie is about to come out. This was no regular movie so you've been hearing about it since we started."
According to Santana, the movie isn't behind schedule. "So relax and look for the formal announcement soon and actual promotion to start coming out," he concluded.
In April, Demetrius Shipp Jr. revealed that they had wrapped production on the movie. Shipp Jr. will play Tupac in "All Eyez On Me." Taking to Instagram his last day on set, the upcoming star thanked everyone for their support. "Still can't believe what my life has become and is becoming," he wrote. "Not too long ago it was just struggle, stress and trying to figure it all out. Now I just wrapped up a feature film and I'm the star, and not just any movie, the life of Tupac, CRAZY."
This month, filmmaker John Singleton lashed out at the film, bashing it during ComplexCon. Singleton was initially going to direct the movie, but announced his departure last year, writing on Instagram that the people involved didn't "really respect" the rapper's legacy.
According to BET, Singleton said during the panel that he won't be watching "All Eyez On Me" when it's released because he's knows it's not going to be good. "They want to make the Tupac story that involves them and not the Tupac story," he said. "I did a great script and I thought they were going to go forward with it, but because I'm so mouthy and opinionated, some people don't like to work with a Black man in Hollywood who has an opinion. I knew they weren't going to make a good movie at all and they didn't."
"All Eyez On Me" will be released June 16, 2017.
© Copyright IBTimes 2023. All rights reserved.