Turkey membership Talks Suspended After EU Decides Recent Violent Streak Is Unacceptable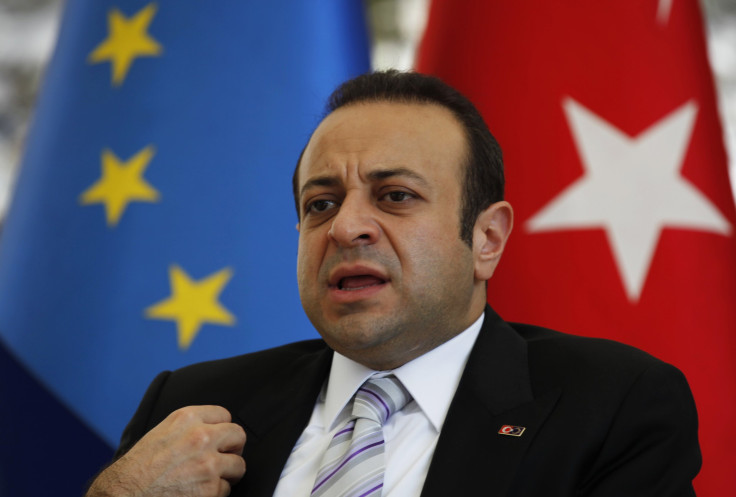 The European Union has postponed membership talks for Turkey's ascension to the EU for four months, after anti-government protests in Gezi killed four people and injured 7,500.
The EU had planned to reopen talks after three years of silence at the negotiating table, but Germany, backed by Austria and the Netherlands, blocked the plan, citing that the recent violence in Turkey was not in-line with their vision for human rights changes in the country.
New talks will not begin until after Oct. 9, when a report on reforms and human rights in Turkey is due.
Austrian Foreign Minister Michael Spindelegger said the EU agreement gave Turkey "a probationary period [for] how it handles basic rights for citizens, how it handles the right to demonstrate and the right to free speech."
"In my view this is absolutely necessary because we cannot have a double standard in the European Union. We have a community of European values and this assumes that citizens' basic rights will be respected," Spindelegger said in Vienna.
Little progress has been made since Turkey formally applied to join the EU in April 1987, with issues ranging from economic and political turmoil during the late 1990s, to continuing disputes with Cyprus. The latter resulted in Turkey suspending its relations with the EU for the six-month duration of Cyprus' presidency of the EU in July 2012.
Germany under Chancellor Angela Merkel has been a long-standing opponent of Turkish membership, despite being home to more than 1.5 million Turkish residents, and 2.5-4 million who have a Turkish parent.
However, with the increasingly powerful Turkish economy coming to the fore in Europe, questions will be asked about how long Europe can do without a nation that could be a valuable business partner for EU companies.
Turkey is aiming for an EU membership by 2023, Turkish President Recep Erdoğan has said.
© Copyright IBTimes 2023. All rights reserved.