Turkish Companies' Efforts To Import Israeli Natural Gas Face Diplomatic Roadblock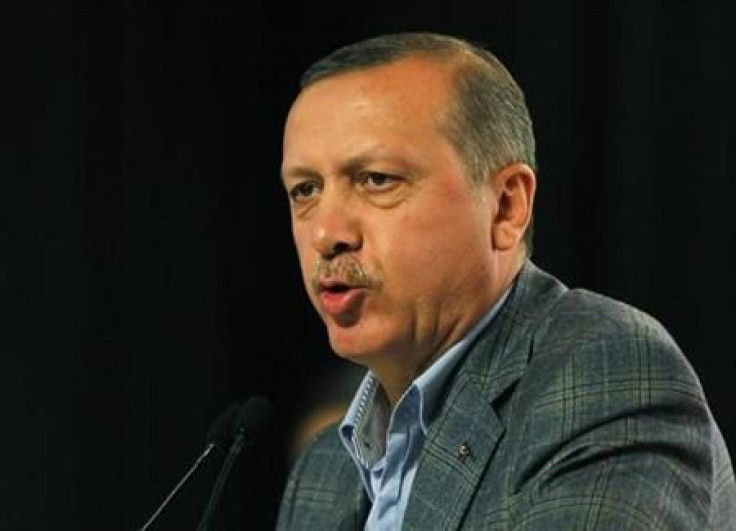 Turkish energy companies are trying to import Israeli natural gas via pipeline, but a diplomatic chill between the two countries has made such deals difficult.
The eastern Mediterranean is experiencing a natural gas boom with recent discoveries in the Levant Basin, a stretch of sea that extends from the coasts of Cyprus, Israel, Lebanon and Syria, which is estimated to contain 122 trillion cubic feet of gas. As a result, Israel is in the midst of a natural gas bonanza and ready to export the commodity to its neighbors.
Turkey relies on such exports and its demand for natural gas is only growing. The country gets natural gas through pipelines that originate in Azerbaijan, and Istanbul is looking to diversify its energy portfolio, unless it involves Israel.
Relations between the two countries have been strained since May 2010, when Israeli navy commandos stormed a ship that was seeking to break an Israeli naval blockade of Hamas-controlled Gaza and killed nine Turkish activists. That strain has affected efforts of Turkish energy companies to diversity Turkey's energy sources.
Most recently, Turkey's Zorlu Energy has reportedly been in talks with Israeli firms, Reuters reported Friday. Also, Istanbul-based Turcas Holding last month offered Israel $2.5 billion to construct a 292-mile pipeline to bring natural gas from Israel to Turkey.
However, recent comments by leading Turkish officials suggest that Zorlu and Turcas may have problems doing a deal for Israeli natural gas imports.
"We have issues with Syria, an issue based on a principle," Ahmet Davutoglu, the Turkish foreign minister, said. "But let me say it clearly: The Turkish government has never cooperated with Israel against any Muslim country, and it never will."
Davutoglu's comments came in response to a recent Israeli strike on a Syrian missile base. Many in the West and in Israel view the comments as hypocritical as Turkey itself heavily criticizes Syria and calls for military action against the regime. The comments are the latest in a string of antagonistic tirades made by leading Turkish officials. Back in 2011, Recep Tayyip Erdoğan, the Israel-denouncing prime minister of Turkey, warned about Israel's and Cyprus' plans to work together in developing the energy resource in the region.
"Israel cannot do whatever it wants in the eastern Mediterranean. They will see what our decisions will be on this subject," Erdoğan said. "Our navy attack ships can be there at any moment."
© Copyright IBTimes 2023. All rights reserved.