'Twilight Breaking Dawn Part 2:' 3 Possible Surprise Endings
Opinion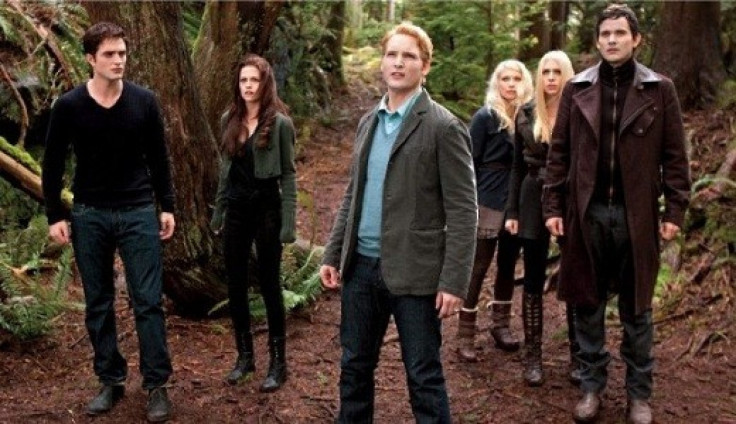 Generally when a movie is based off of a book fans know exactly what to expect. That doesn't seem to be the case for the final installment in the "Twilight" franchise, "Breaking Dawn Part 2." Reports are surfacing that twi-hards will be in for a surprise when the film hits theaters this November.
According to Entertainment Weekly, those who read Stephenie Meyer's series will be in for a "pretty big shock." While they wouldn't explain what the actual shock is, they did spill that the plot of the final book will definitely differ from the screen adaptation.
"When I first read the script, I got to that part and was like, 'What?'" Pattinson explained about the ending. "And then I had to go back a page." He continued raving about the new film ending, stating that "It does it a serious justice."
The new ending came at the hands of the "Twilight" author as well as long time script writer Melissa Rosenberg. The pair reportedly tweaked the ending over dinner one night.
Although no one will know the ending until "Twilight Breaking Dawn Part 2" is released on Nov. 16, we have a couple ideas of what could go down.
1. The Volturi Fight
In the book ending of "Breaking Dawn," the Volturi leave without a fight, but what happens if a fight does break out? Many readers have complaints about the happily-ever-after ending, and the movie gets the second chance of changing it. Aro, Caius and Marcus may have ultimately decided on ending Renesmee's life, starting off a destructive and deadly fight. If the Volturi did decide to start a brawl with the Cullen's and those that came to witness, it's possible that a beloved character may be killed.
2. Jacob And Renesmee Run Off
In the book, Bella tells Jacob that if a fight breaks out he must run away with Renesmee. While he doesn't in the book version of "Breaking Dawn," we might see the pair flee together. A flash forward could show the duo reuniting in a couple years with Bella and Edward for their own wedding.
3. Bella And Edward Move On
One of the most difficult aspects of turning into a vampire and having a child in Forks is that Bella's father still lives there. In order to protect Charlie, the Cullen family may stage a death that allows them to move on with their eternal life while leaving Charlie with peace of mind.
What do you think will happen in the surprise ending of "Twilight Breaking Dawn Part 2?"
© Copyright IBTimes 2023. All rights reserved.