'Twilight Breaking Dawn Part 2' Director Bill Condon Speaks On Kristen Stewart Rupert Sanders Cheating Scandal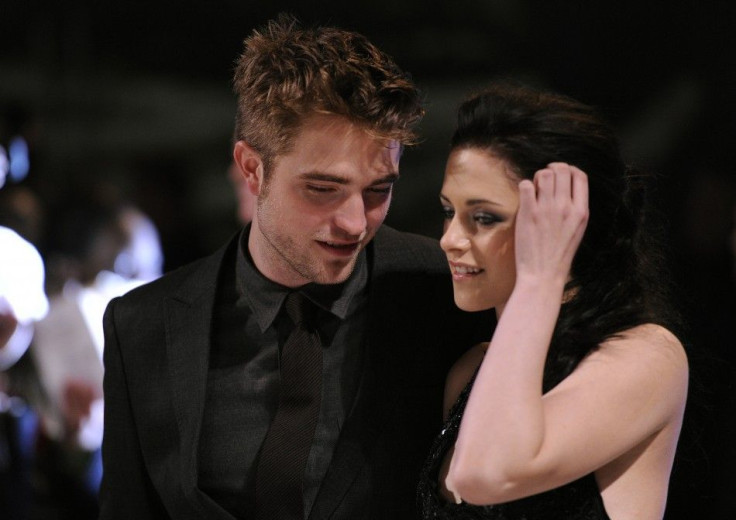 The cast and crew of the "Twilight" franchise were ordered to keep tight lipped about Robert Pattinson and Kristen Stewart's fall out, but "Breaking Dawn Part 2" director Bill Condon has some choice words to say.
Pattinson and Stewart have been the center of media attention before Stewart's steamy affair with married "Snow White and the Huntsman" director Rupert Sanders, and now it doesn't seem like the spotlight will wear off anytime soon. With the highly anticipated "Breaking Dawn Part 2" hitting theaters in November, fans have been wondering how the former on-screen and off-screen lovers will handle the promotional interviews.
"While it is studio policy not to comment on the personal lives of actors, Summit is moving full steam ahead," head of worldwide marketing for Summit Nancy Kirkpatrick assured fans.
Although the studio refused to comment, according to "Breaking Dawn Part 2" director Bill Condon fans need to give Pattinson and Stewart a break. Condon revealed to Entertainment Weekly:
"The fact is, these are actors playing parts, and maybe it's not such a bad thing that people be reminded. Both of these actors gave heart and soul to the 'Twilight' movies, not only during shooting, but also by navigating so graciously the whole life-in-a-fishbowl aspect of the phenomenon. Above all they have always shown great respect for the fans who made these movies such a success. Now it's time that some of that respect be returned to them."
Condon's comment comes a couple days before Robert Pattinson is set to appear in his first interviews post Stewart's cheating scandal. Pattinson will appear on John Stewart's "The Daily Show" on Monday, August 13, followed by "Good Morning America" on Wednesday, August 15. The actor will be appearing to promote his new film "Cosmopolis."
Do you think Bill Condon is right about Kristen Stewart and Robert Pattinson?
© Copyright IBTimes 2023. All rights reserved.