Twitter Applauds Arnold Schwarzenegger For Inspiring Message After Capitol Riot
KEY POINTS
Arnold Schwarzenegger delivered an inspiring speech after the Capitol riot
Social media users applauded the former California governor for his message
Schwarzenegger compared the riot to the events that took place in Nazi Germany in 1938
Hollywood veteran and former California governor Arnold Schwarzenegger stirred up the entire nation by sharing an inspiring message on social media in which he appealed for unity after Donald Trump supporters stormed the U.S. Capitol last week.
Schwarzenegger called Trump the "worst president ever" and compared the riot to the events that happened in Nazi Germany in 1938 in his post.
Social media users had a lot to say about Schwarzenegger's emotional appeal. Many applauded the former politician for such stern words toward the outgoing president. One of the users commented that he learned a lot from the video address and realized that people should not take America's democracy for granted.
"Thank you for this important message, Governor Schwarzenegger. What I learned from this inspiring video: 1) Never take America's democracy for granted. 2) Always stand up for what's right and against those who are wrong. 3) Let's hold the insurrectionists accountable," @RussOnPolitics wrote.
"Thank you, sir, for always living up to the image I had of you ever since I was a child. Also, as an immigrant, just want to thank you for sharing this, and thanks for calling out those who needed to be called out," @420kova stated.
Another user said that it was one of the "most amazing" speeches she has ever heard in her life.
Meanwhile, another netizen noted that she cried while viewing the actor's video message and was saddened by whatever happened at the Capitol.
"Crying as I listened, saddened by what I witnessed at the Capitol, the loss of life and destruction to our democracy was more than I could bear," the user noted.
"Arnold says what we needed a president to say when the world is falling apart now. We needed this! Thank you, Arnold," @Chris_WG_ wrote.
"This is the most passionate, sensible, and decent speech that I have heard from any politician, for as long as I can remember. Bless you, Arnie," @tfgwrites commented.
In the video, Schwarzenegger also issued a warning to the people who pose a threat to the nation and said that they will "never win."
"And to those who think they can overturn the United States Constitution, know this: you will never win," Schwarzenegger said.
More than 60 rioters have been arrested by the police and many of them are still being identified. About 13 of the arrested rioters will be facing federal charges.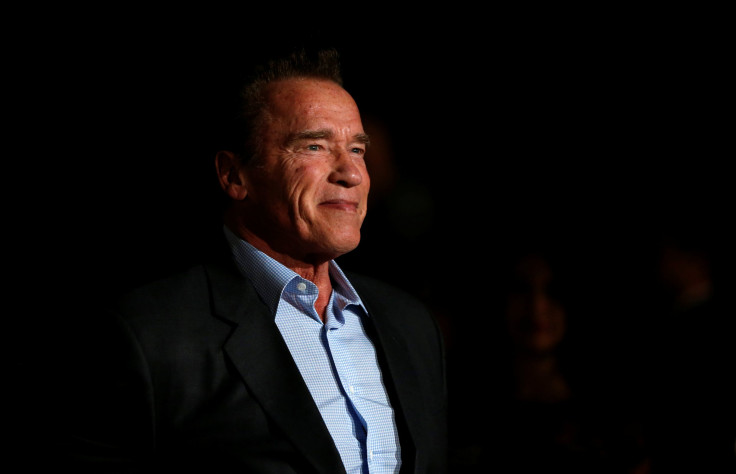 © Copyright IBTimes 2023. All rights reserved.
FOLLOW MORE IBT NEWS ON THE BELOW CHANNELS