After Trump Was Kicked Off Twitter, Facebook, Instagram, Questions Surround How He Will Talk To Nation
President Trump's social media accounts have been banned or blocked at least until Inauguration Day. After the pro-Trump rally on Wednesday turned into a riot at the Capitol, Trump was banned from Twitter, Facebook, Reddit, Twitch, Shopify, Google, YouTube, Instagram, Snapchat, Pinterest, TikTok and Discord.
Silencing Trump from social media platforms creates questions as to how the commander-in-chief will communicate with the public in his final 10 days in office and with a potential impeachment coming as soon as Monday. Trump had posted an average of about 30 tweets a day and even used Twitter to announce when he would make media appearances.
Trump has options but they won't have the same reach as many of the mainstream social media sites and it's unclear how he can effectively utilize them while president.
One platform he's been looking at is Parler, a far-right social media platform similar to Facebook. The only problem is, Google, Apple and Amazon have removed it from their app stores because users were using it "to incite ongoing violence in the U.S.," the Associated Press noted.
The platform is having to find another web host and re-engineer its entire website since Amazon no longer feels comfortable being the site's host.
Trump's eldest sons — Donald Trump Jr. and Eric Trump — are both already on Parler. Other conservative voices have taken to Parler in recent months.
Some Americans gave their insight on the possible platform move for Trump.
Another possible right-wing platform Trump may consider is Gab. While it's been off of the Google Store and the Apple Store for nearly four years, it's still accessible.
Gab tweeted on Saturday that it had been gaining 10,000 users every hour.
Trump is expected to go through traditional channels to communicate with the public, though there have been few public comments since a temporary ban from Twitter became permanent. Throughout his term, Trump has intermittently called into Fox News to discuss his administration. He has also favored other right-leaning outlets like OANN at press conferences.
Meanwhile, the Twitter accounts for the White House, White House press secretary Kayleigh McEnany and many others within his administration have been mostly quiet in recent days.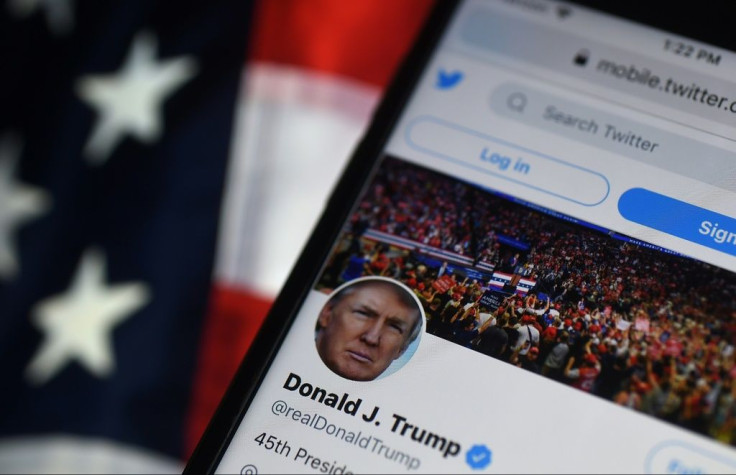 © Copyright IBTimes 2023. All rights reserved.