Twitter Calls Meghan Markle, Prince Harry Liars After Admitting Secret Backyard Wedding Never Happened
KEY POINTS
Meghan Markle and Prince Harry admitted that there was no secret backyard wedding that took place
Twitter users called the Duke and Duchess of Sussex liars after learning that there was no secret wedding
Some online users defended the Sussexes because they knew what Markle meant about the exchange of vows
Twitter users came after Meghan Markle and Prince Harry and called them liars after they confirmed that there was no secret backyard wedding.
Markle mentioned during their bombshell interview with Oprah Winfrey that they got married privately three days before the royal wedding. However, many questioned the legality of the wedding Markle mentioned because of the lack of witnesses.
Stephen Borton, former chief clerk at the Faculty Office, told The Sun that Markle was "obviously confused and clearly misinformed." Their actual wedding was on May 19, so the Duke and Duchess of Sussex released a statement Monday to clarify that they only exchanged vows and were not officially married before the royal wedding.
The Duke and Duchess of Sussex "privately exchanged personal vows a few days before their official/legal wedding on May 19," their spokesperson clarified via TODAY.
Twitter users immediately reacted to the news, with many calling Markle and Prince Harry liars for the misleading information.
"And today it has come out that she lied on her interview with @Oprah! They DIDN'T get married 3 days before the wedding. Who'd have thought it. Meghan Markle, A LIAR, oh wait, didn't someone on the news say this a few weeks ago," one commented.
"Prince Harry and Meghan Markle admit they DIDN'T marry before wedding. So they are liars," another added.
"Meghan Markle and Prince Harry admit secret wedding never actually happened. They are both such liars. The whole interview was nothing but lies as proven by the media. Bring on the rest. Despicable," a third user wrote.
Meanwhile, many also defended the couple. One said Markle only said they exchanged vows. Another said that maybe, for the couple, exchanging vows was as good as tying the knot. A different netizen said she understood what Markle meant and did not expect that the secret backyard wedding was their actual wedding date.
"She clarified that they did exchange of their vows. Their vows are hung up in their house. What's wrong with people's comprehension?" one commented defending Markle.
"She said they exchange vows and got married so to them they were married at that moment. It was just them, God and their personal vows. They may have been legally married until the 19'but in their hearts at that moment in the garden was when they became one," a second user added.
"When she said it, I understood it to be an intimate, unofficial ceremony just for the two of them. Never once thought it would be reflected in the official certificate. Also, this helps me understand why they hate the media," a third user wrote.
Markle and Prince Harry framed their vows from their secret backyard ceremony to memorialize it. The couple proudly displays it in their mansion in Montecito.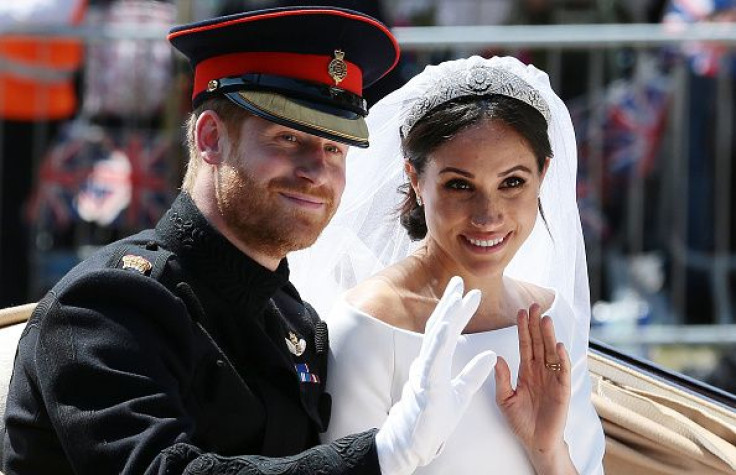 © Copyright IBTimes 2023. All rights reserved.