Twitter CFO's DM Fail Perfectly Highlights Twitter's Product Problem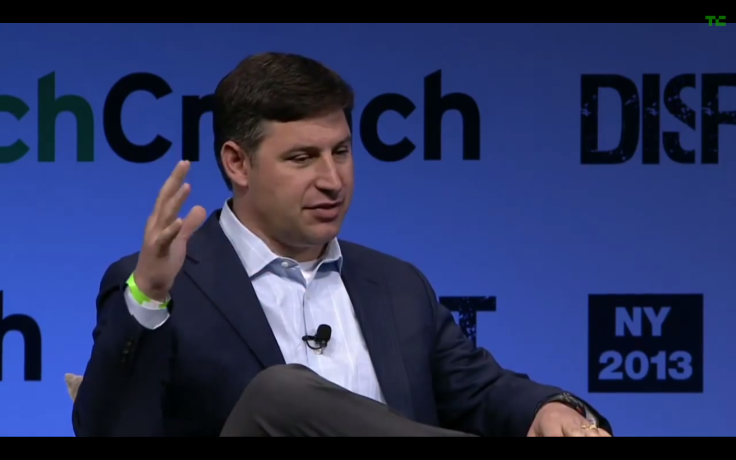 Twitter is often criticized for being inscrutable to newbies, but it can be tough to use for seasoned veterans as well. Case in point: Twitter's CFO became a victim of the all-too-common "direct message fail" on Monday, broadcasting what he thought was a private message to the entire world.
Anthony Noto, a former banker hired as Twitter's CFO in June, sent out a public tweet seemingly intended as a private direct message to a colleague on an M&A strategy, stating that he "still [thinks] we should buy them."
As the botched DM is entirely without context, we're left clueless as to which company is being discussed and the nature of the amount of money involved, but the takeaway is that Twitter remains acquisition-happy.
Twitter has been heavily criticized for barely changing the nature of its user-facing features for some time. The company faces the challenge of making the service more useful and appealing to everyday people while maintaining its devoted core userbase, which is growing at a slowing rate. This peek behind Twitter's curtain, however brief and inconsequential, lets us know that the company is still seeking to raise its game by buying companies to fix these problems — even the CFO has trouble using it correctly.
Twitter's been consistently dogged by the problem that people are using the service without registering accounts, limiting Twitter's ability to target ads to them and make money. "Hundreds of millions of users come to Twitter every month and don't log in," said CEO Dick Costolo during the earnings call for Q3 2014. "Two to three times the size of the core." If and when Twitter can entice these users to register, the company might overcome its plateauing growth. Most recently on this front, Twitter unveiled Digits, a simplified sign-in process that enables people to register a Twitter account with nothing more than a phone number -- you don't even need a password.
Former representative Anthony Weiner, who resigned from politics amid his own DM fail and subsequent sexting scandal, chimed in on the issue when BuzzFeed reporter Matt Zeitlin called out Noto's error.
© Copyright IBTimes 2022. All rights reserved.
FOLLOW MORE IBT NEWS ON THE BELOW CHANNELS