Comedian Faizon Love Defends Bill Cosby, Slams Hannibal Buress In Vulgar Twitter Meltdown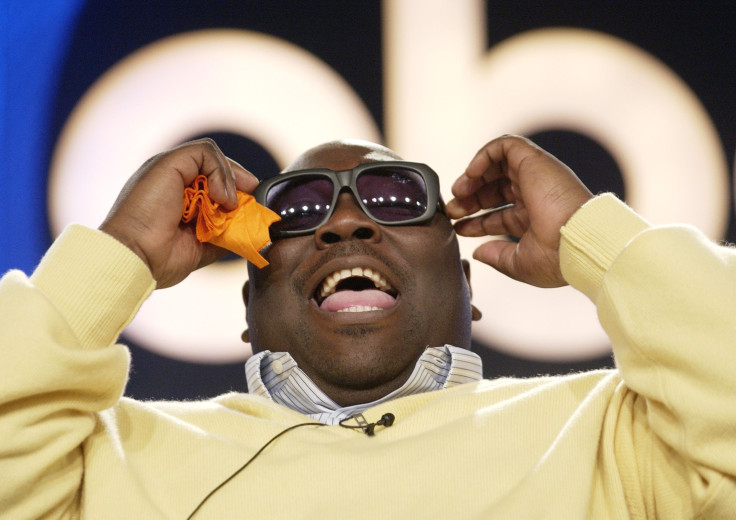 Actor and comedian Faizon Love has spent the past four days melting down on Twitter, defending Bill Cosby against rape allegations, deriding the women who have accused him of sexual assault, and slamming comedian Hannibal Buress for discussing the Cosby scandal in his comedy act. Love, a middling comic who occasionally crops up in controversies with other entertainers, released a slew of tweets beginning Wednesday that put him in the crosshairs of Twitter users appalled by what he was saying.
But Love, a cast member of the short-lived ABC series "The Big House," continued to dig himself deeper into a hole as the criticism mounted, hurling racial slurs and insults at people who couldn't stomach his controversial views.
The whole controversy, which led to "Faizon Love" being a top trending topic nationwide on Twitter Saturday, appears to have begun Thursday when Love tweeted the following message: "I'm gonna say it because Mr.Cosby can't... F*** them b*****s and they mamas to!!! And the house n**** Hanibal Buress too."
The backlash was immediate, with the first response to his tweet reading "lol bruh...you gonna regret this..." Some of his nearly 25,000 followers appeared to agree with him, tweeting "true" and other acknowledgments in response, though a number also responded by saying they were unfollowing him in response to his remarks.
He continued to tweet derogatory messages defending himself against detractors, including this one on Friday: "whats f***ed about this!!!! they covering these funky b****es story more than when Mr. Cosby son was murdered on the 405 #F***THEMB****ES."
Love's supporters began to tweet more messages backing him and his defense of Cosby against allegations by at least 13 women who allege he sexually assaulted them, in incidents spanning five decades.
"@FAIZONLOVE SAY DAT DEN!! No proof, No convictions, & they took money? Yeah, i question these h*es motives," Twitter user @KEMPSAIDWHAT tweeted.
Love has yet to apologize for his words, instead choosing to double down on them in the past two days. He tweeted a number of insults at people criticizing his opinions, calling them "house n****s" and "porch monkeys" while repeating his assertion Cosby's accusers are lying.
Some Twitter users wondered via tweets whether Love's account had been hacked, but there was no indication that was the case as of Saturday evening.
Love is no stranger to controversy, having been involved in an ongoing flame war with fellow funnyman Katt Williams. He also was arrested on a domestic violence charge in 2011, according to Radar Online.
© Copyright IBTimes 2023. All rights reserved.