Twitter Data Business Is Growing As Jack Dorsey Courts Developers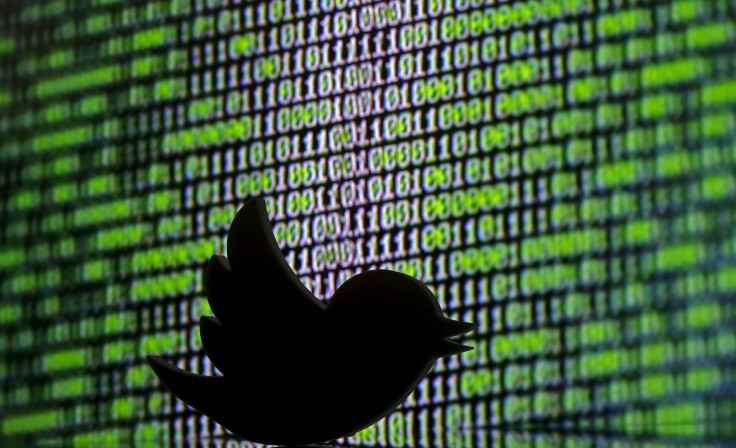 Twitter was not always an advertising business, and it doesn't want to limit itself to promoted tweets. Under second-time CEO Jack Dorsey, the company has been reinvigorating its foundation as a real-time data service, and the revenue is following.
Since Dorsey arrived last summer, he has been cultivating relationships with developers — particularly those who pay for Twitter's data. In February, Dorsey listed developers as his fifth priority, behind the more obvious need to address the core service, live video, creators and safety. But interestingly, this fifth priority is the one that's already been bringing in more cash and continues to make Twitter relevant.
Data licensing won't surpass advertising for Twitter, but it's an important part of the revenue mix — one that fuels the success of the advertising — and it's one that is growing. The revenue category of "Data licensing and other" reached $70 million in the last quarter, up 48 percent from last year, which is the same rate of growth as advertising. That's pretty big uptick for a company that's stalled at 320 million monthly active users.
Data was once the core of Twitter's business. In 2010, 75 percent of its revenue ($21 million) came from data and just $7.3 million from advertising. That ratio changed in 2011 when advertising jumped to $77.7 million and data only grew to $28.6 million. In the years since, the data business became more of an afterthought for Twitter as it built up its advertising services.
Kenneth Cho, co-founder and CEO of audience analytics company People Pattern, said he tried to develop a close relationship with Twitter in 2013 but it seemed like a "long, arduous process." He recalled getting passed off to several different Twitter employees.
But in the last year, Twitter has been courting the developer community. They've noticed. The relationship "went from us trying to constantly reach out to them to very responsive and requests to come out to California, 'Let us host you. Here's your contacts at Twitter. Hey, come out to our event. Come to our party.' It was like night and day," said Ted Murphy, founder and CEO of IZEA, an influencer marketing company that pays for Twitter data.
The "night and day" change in Twitter's approach came shortly after Dorsey's official return as CEO in October, according to Murphy. Indeed, that month Dorsey dedicated his keynote at Flight, Twitter's annual developer conference, to apologizing for his company's past fallouts with developers and promising to rebuild relationships.
The data and other part of Twitter's business include licensing Twitter's API for data scientists or site and app developers to use, other enterprise services under Gnip — a social data analytics company Twitter acquired in 2014 — and revenue from MoPub, a mobile ad exchange Twitter purchased in 2013.
No one expects data to trump advertising, and Wall Street has largely discounted its importance in their analysis of the publicly traded company. "Data Licensing is becoming immaterial and we see limited potential for non-advertising revenue streams," Mark Mahaney, analyst at RBC Capital Markets, wrote in a research note in February.
But others believe the success of the data business is a good indicator for the health and value of Twitter's ad ecosystem, if not the overall company. MoPub and Gnip are "good acceleratory revenue streams but when we're talking about the state of the company, we're looking at advertising," said Brian Wieser, senior analyst of advertising, media and internet at Pivotal Research Group.
But it seems like the tweet stream — which is now at 500 million tweets per day — is back in business. "We believe that these sites and apps are incredibly important amplifiers that show the huge reach and importance of Tweets," Dorsey wrote in the shareholders letter for the fourth quarter. Anyone that purchases the enterprise API and integrates it into their own product increases the number of views of tweets — a metric Twitter is touting as its user growth stagnates.
Current clients are rallying behind Dorsey and say it's an investment they still believe in. "Twitter's data business is definitely stronger now. It is at the strategic table on the inside of the organization, not at arm's length or via an intermediary," Will McInnes, chief marketing officer of social analytics company Brandwatch, told International Business Times.
Over its 10-year history, Twitter's work with developers has been shaky. In the beginning, Twitter operated as an open software providers everyone could use. "I think it's a story of maturity of scale," said Chris Bingham, chief technology officer at Crimson Hexagon. Twitter was "providing lots of different types of data to lots of different companies under some terms or no terms," Bingham said.
Crimson Hexagon, founded in 2007, was one of the earliest companies focused on social media analytics and became a "firehose" client of Twitter's as in they paid for access to every tweet. The Boston-based company works with marketing and public relations agencies like Edelman, brands like Starbucks Coffee and Campbell's and media companies like NBC to share data analysis on conversation topics.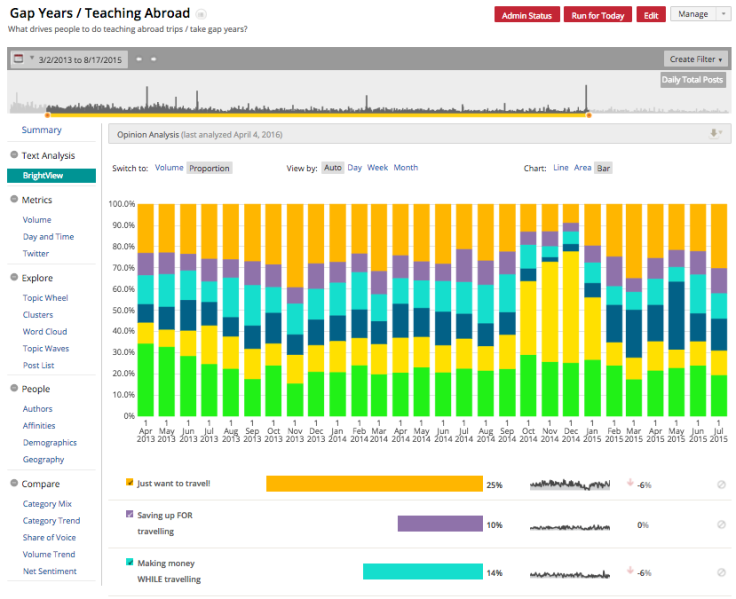 Crimson Hexagon closed a $20 million round in equity funding last month and has more than 10,000 active users.
But not every business has had that opportunity. Twitter sent down a hammer in the form of a blog post announcement on "stricter guidelines" to its API in August 2012. It cut off many other companies and caused a backlash among developers. "I sure as hell wouldn't build a business on Twitter, and I don't think I'll even build any nontrivial features on it anymore," Marco Arment, a developer behind the web tool Instapaper, wrote on his blog.
Box CEO Aaron Levie tweeted:
But as of late, Twitter has made inroads in rebuilding its reputation. "Somewhere along the line our relationship with developers got a little bit complicated. We want to come to you today and first and foremost apologize for our confusion," Dorsey told a room full of thousands of developers in October for Twitter's Flight conference.
Part of that is outreach. Twitter has led two global tours over the last few months, one with Twitter and one with Gnip, to meet in person with developers. "The support I've received from Jack and even [Chief Operating Officer] Adam [Bain] has been extraordinary. Everything I've ever asked for I've received," Prashant Sridharan, Twitter's global director of developer and platform relations, told IBT at Twitter's New York offices prior to his presentation at the #HelloWorld tour.
Sridharan oversees a team of 50 employees that has grown threefold over the last two years. "We're here to build a long-term sustainable platform. Our partners have already seen that, folks like Crimson Hexagon which built remarkable businesses on our platform over the last several years," Sridharan said.
Not every company has had as tight a relationship with Twitter as Crimson Hexagon. But now, as Murphy of IZEA and others have noted, Twitter's partners receive more one-on-one attention. "They now have a better handle of the partnership program," Cho said. "I think they consolidated." Indeed, Twitter launched the official partner program in June 2015. The initiative included naming IBM as its first-ever consultancy partner and recognizing top partners.
Another big move by Twitter, under former CEO Dick Costolo, came in April 2014 with the acquisition of Gnip, a social data provider, for $134 million. Josh Kellman, digital producer at Grupo Gallegos, said he first purchased Twitter data in 2013 through Gnip. "Twitter has greatly improved the quality of its data, plus the type of data you can now purchase," Kellman wrote in an email.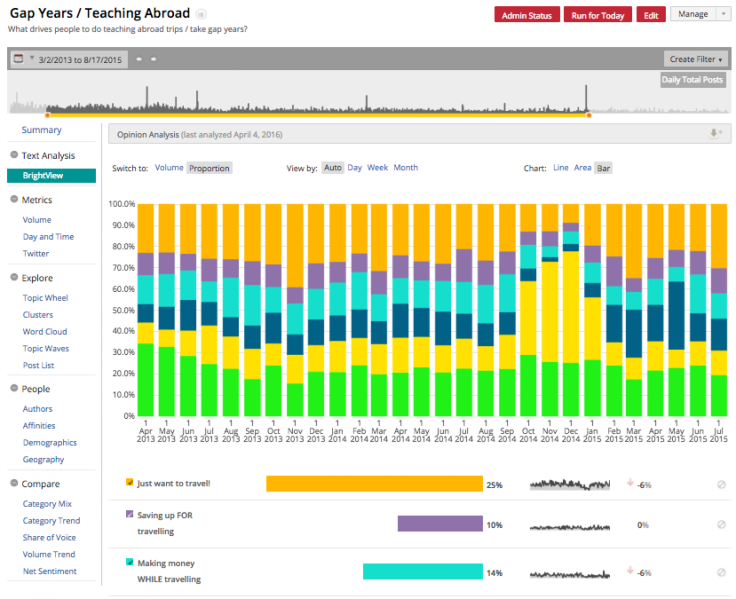 Partnerships like these aren't exclusive to Twitter. Indeed, Facebook is the giant that made billions off of game developers and continues to fuel apps. "Data is at the heart of [maximizing value], and it's clearly significant enough that all the major social and digital platforms continue to invest in APIs and relationships with companies like ours that help turn data into actionable value for marketers and advertisers," said Jason Klein, co-CEO and co-founder of ListenFirst Media, an early partner of Twitter.
Other social networks, like Facebook, are building for real-time and clients are closely looking to their new offerings. Snapchat is reportedly building an API. "It should come as no surprise to see Facebook and other platforms very quickly coming up to speed and evolving the entire landscape, as well," Klein said.
Yet, Twitter is still seen, by some, as the strongest player for data collection as advertisers and marketers look for more real-time opportunities. "At this point Twitter is the social network with the most mature and fully fledged data business," said McInnes of Brandwatch.
© Copyright IBTimes 2023. All rights reserved.