Twitter On Donald, Melania Trump Firing Chief Usher Before Joe Biden's White House Move: 'Vindictive'
KEY POINTS
Donald Trump fired Timothy Harleth as chief usher hours before President Joe Biden's arrival at the White House
Twitter users slammed Trump because they believe he did it to spite the Bidens
Some defended Trump saying he fired Harleth in advance because Biden won't be keeping him
Donald Trump and Melania Trump have decided to fire the chief usher when they left the White House.
Last week, when President Joe Biden and his wife Jill arrived at the White House, there was noticeably no chief usher to greet them. In fact, nobody opened the doors for the Bidens when it is typically opened by Marine guards.
Melania was the one who hired the chief usher, Timothy Harleth, from the Trump International Hotel in Washington D.C. in 2017, The New York Times reported. He was in charge of the first family's residence and in overseeing everything from their budget to personal issues.
A Biden White House official told CNN that Harleth "was let go before the Bidens arrived." The firing allegedly happened less than five hours before the Bidens' arrival at the White House.
Harleth was reportedly already in hot water with Trump's team for working with Jill in organizing the move of household belongings because he did it at the time when Trump still refused to concede following the election.
Harleth said in a statement to The New York Times that it was an honor to serve as the White House's chief usher whose "loyalty is not to a specific president, but rather to the institution of the presidency." Several netizens mocked Trump for what he did because they felt that it was a vindictive move.
"Petty, cruel, crude, vindictive, small," wrote Laurence Tribe, an American legal scholar.
"Trump sent White House ushers home early on Wednesday, and fired the chief usher hours before Biden showed up. Just an amazing display of pettiness and smallness," Reid Wilson, a The Hill correspondent, added.
"So claaassssssy....Donald and Melania Trump fired chief usher before leaving White House to spite the Bidens," actor, writer and producer Manu Intiraymi tweeted.
"Trump's emotional maturity never grew beyond age 10. No insult intended to physical & behaviorally healthy 10 yr olds," another user wrote.
Meanwhile, some defended the Trumps because for them, he knew Biden won't retain the chief usher in the White House for long as Harleth is one of his men.
"Can't get much lower than this. There's a story Biden fired chief usher. Truth is trump fired him abd because he was a trump guy Biden didn't hire him back," Alonzo Bodden tweeted.
"Trump's team fired the White House chief usher right before Biden took office, maybe at Biden's request," David Papp wrote.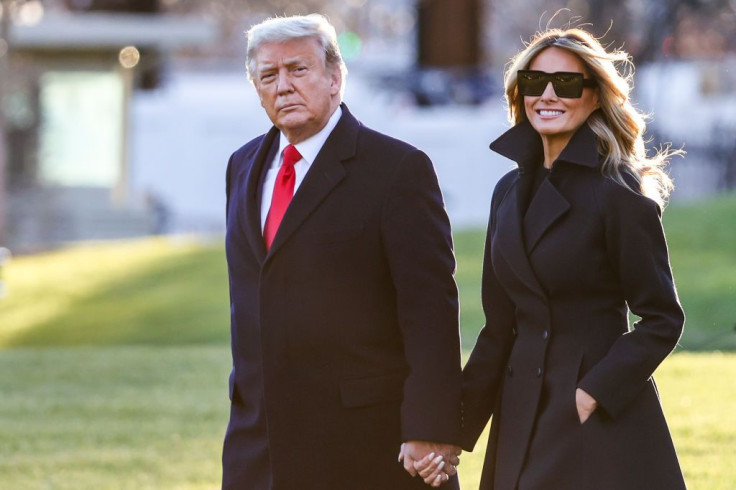 © Copyright IBTimes 2023. All rights reserved.