Twitter Inc (TWTR) Q3 2015 Earnings Preview: Will Twitter's Catch-up Over Last Three Months Impress Investors?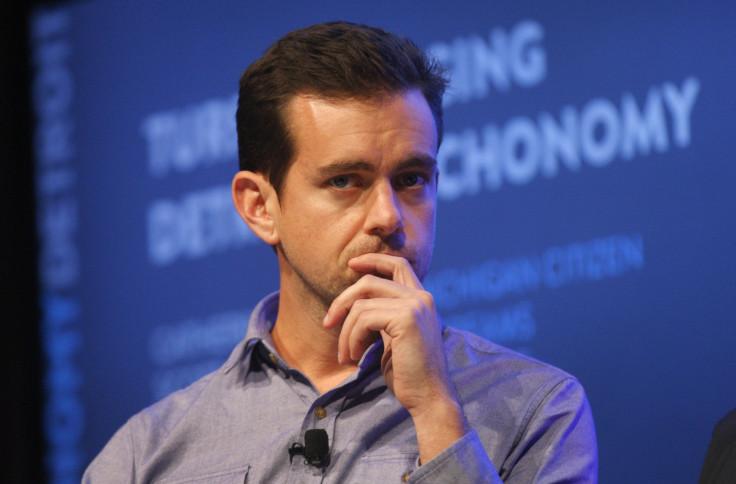 For Twitter, Wall Street hasn't been patient. The microblogging site's stock tumbled below its 2013 IPO price amid the company's over-100-day search for a new CEO. Investors have repeatedly slammed against the site's small active-user numbers and growth rates compared with Facebook and Instagram. Its pace of innovation has been scrutinized.
But Twitter's back to impress. The company has revealed its expected revenue numbers to be between $545 and $560 million, and pegged earnings to be between $110 and $115 million. That's up from $361.3 million year over year. Wall Street thinks Twitter is lowballing, predicting $559.8 million and 1 cent per share on average, according to FactSet.
Since July, Twitter has been on a tear. Co-founder and product visionary Jack Dorsey is back as full-time chief executive (albeit splitting his time with Square Inc.), Adam Bain was promoted to chief operating officer, and former Google senior vice president Omid Kordestani is in as chairman. The team sent 336 employees packing and is restructuring both the product and engineering teams. In the meantime, it's been executing on user-driven features -- such as TV pages, longer direct messages, GIFs, buy buttons and the highly anticipated Moments, a human curation of live events.
Twitter is even falling further into favor with advertisers as the company prioritizes new ad options. An advertising option with Moments made its debut last week. Finally, the company added more ad products beyond promoted tweets and trends. Twitter now offers pre-roll video ads and more targeting, the company announced via a grandiose event with marketers in New York in October.
"[Moments] opens up more of the storytelling capability. It goes beyond just a simple sponsored tweet," said Tom Edwards, chief digital officer of agency business for marketing company Epsilon. "These new drivers will lead to monetization. I don't think people fully realize the potential." Though there's also Twitter investor Chris Sacca touting their potential:
Is This Twitter's Moment?
Edwards compared Moments to the success of Snapchat's Live Stories -- an advertising favorite despite the expense -- but noted that Twitter's product could have a greater impact due to the conversational approach, public search and brand curation.
Twitter has even overtaken advertisers' main social networking vehicle, Facebook, for monetization growth rate. Twitter's ad revenue grew 41 percent year over year, compared with Facebook's 26 percent growth last quarter, Mark Mahaney, an analyst at RBC Capital Markets, noted. Yet Twitter pulled only $1.43 for every monthly active user last quarter, compared with Facebook's $2.61.
The question that has analysts like Mahaney concerned is whether Twitter can keep the momentum soaring and prove its worth. "Channel checks and our survey work don't provide convincing evidence that a substantial number of advertisers will commit dollars to Twitter," Mahaney wrote in a research note. "However, this does remain a very sizable platform with a unique value proposition, strategic significance and good monetization potential."
Restructuring The Story
Twitter has always been about conversation. But as chief financial officer Anthony Noto admitted during the last earnings call, the company has not been the best at telling it or executing on it. "The product remains too difficult to use. We have not communicated why people should use Twitter. … We need to ensure that we have a unique value," he said.
Twitter has added more products that look a lot like competitor social platforms Facebook and Snapchat to garner attention. Twitter is no longer just a chronological feed. Algorithms -- not unlike Facebook's system -- play into surfacing relevant posts, or rather tweets. And Moments take a Snapchat-like feel to collecting and curating tweets in a storytelling format. Both features can bring more reasons for spending time on Twitter.
"[Twitter video] is not just a moment. Now I can wait there for minutes," said Lizza Monet Morales, an active Twitter and Periscope personality who works with brands. "If I'm trying to scroll through, I can get wowed and caught up on a stream or a video or a Moment."
Twitter is evidently investing more in showing new users and advertisers in what power users likes Morales and big partners like IBM already understand. On Monday, IBM announced a new data partnership with Twitter and The Weather Company. "Twitter data source is rich with insights about what people like and don't like," Joel Cawley, IBM's general manager of insight service, said. "If you're a Disney or you're a Time Warner or you're a sports organization, you're interested in consumer-based market data."
What About Users?
While Morales and IBM may be Twitter power users, new products could continue to pull in and draw back new and old users. Twitter currently has 316 million monthly active users. Mahaney of RBC Capital Markets expects a bump to 323 million, which would be a 7 million gain. However, Robert Peck, an Internet equity analyst at SunTrust Robinson Humphrey, expects a gain of only 3 million.
But as Peck noted, it isn't just about these user numbers. "Management needs to break investors from overly focusing on this one metric and instead understand the significance of the monthly 1B 'reach' Twitter provides to its users and advertisers. Only a few platforms have this scale," he wrote in a research note.
Indeed, Dorsey could tout the 1 billion views -- or another figure -- that Peck noted in the company's report and on the earnings call. Twitter product manager Michael Ducker revealed that new statistics during Twitter's developers conference, Flight, last week. "Twitter's larger than people think," Ducker told IBT. "If you choose to tweet to Twitter, your voice can be heard by those billion viewers. We want to be the live public conversation."
That's not exactly what Dorsey touted when Twitter started in 2006. Back then, it was personal self-expression. "If you look at all the early tweets, there are no conversations until people started using the @ symbol. Even Noah wasn't using it to comment to other people," Dorsey told the New Yorker in 2013.
Twitter Inc. (TWTR) | FindTheCompany
© Copyright IBTimes 2023. All rights reserved.