Twitter Inc (TWTR) Releases 'Moments,' A Snapchat-Like App Update For Live Events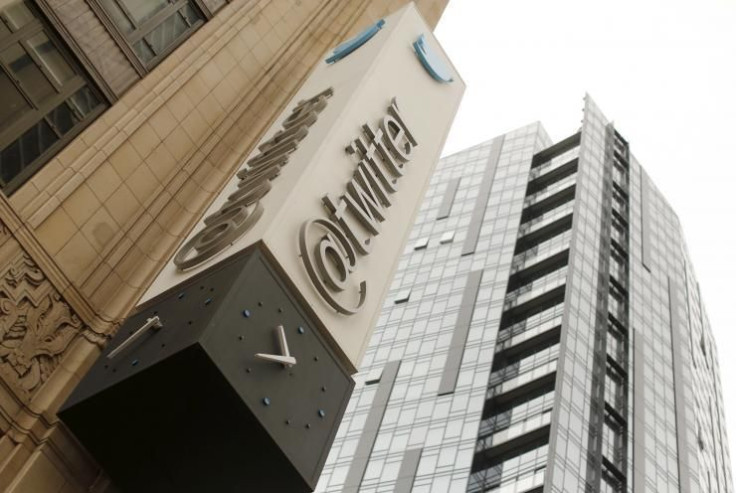 Live events are Twitter's franchise, but the short messaging service has been criticized for not making it easier for users to dive into them. Now, Twitter released "Moments," a feature not unlike Snapchat's "Live Stories," which caters to human curation of live content.
The new feature is accessible by tapping the "lightning bolt" icon on the Twitter mobile app or on the desktop. The page shows a live feed of stories currently visible. Each "Moment" starts with an introduction screen of a title and a description. Then users can swipe (on a smartphone) or click-through (on the desktop) to see related tweets, videos, Vines and GIFs. By tapping on the screen, users can favorite, retweet or reply to the piece of content. Twitter users can also share the entire Moment to their Twitter followers.
"We know finding these only-on-Twitter moments can be a challenge, especially if you haven't followed certain accounts. But it doesn't have to be," Twitter product manager Madhu Muthukumar wrote in a blog post. "Moments helps you find the best of Twitter as easily as tapping an icon – regardless of who you follow."
Moments is the official name of Twitter's highly anticipated "Project Lightning" initiative, which the company -- and some investors -- believe can help Twitter attract new users and find new revenue sources. Project Lightning "could be the key to converting casual Twitter users into regulars, pushing the company more into the mainstream," wrote Deutsche Bank analyst Ross Sandler in a recent research note.
Not Unlike Snapchat
Twitter's push toward Moments followed the popularity of Snapchat. The photo and video messaging app has attracted advertisers, not only for its hook to young millennials but also for user engagement that is said to draw more than 4 billion video views per day. Many of those are reported to come from Snapchat's "Live Stories" feature, which curates photos and videos from users at events.
Deutsche Bank's Sandler also likened "Project Lightning" to Snapchat Discover -- the app's network of 15 media partners who create daily content exclusively for Snapchat. Twitter's Moments are not only curated by in-house staff. They also will be contributed to by media partners, including Bleacher Report, Buzzfeed, Entertainment Weekly, Fox News, Getty Images, Mashable, MLB, NASA, New York Times, Vogue and the Washington Post.
"While we're working with a small group of partners now, we plan to expand it in the future," the blog post read.
Beautiful And Needed Products
Project Lightning follows several updates Twitter has made to Live Events. Earlier this week, Twitter released new pages for the fall TV season where Twitter users can follow the cast list with one click rather than relying on top tweets. Twitter has also been adding more custom-made emoji.
Some of these updates are a long-time coming, Twitter users say. The microblogging site has been hit by staggering user growth, most recently up to 316 million active monthly users compared to Facebook's nearly 1.5 billion monthly users and Snapchat's more than 100 million daily active users.
Before users had to rely on trending topics or searching for tweets. Now, Moments brings more curated content. "They needed to master the right-time discounting. Don't make people do the hashtag search," said Betsy Page Sigman, a professor at Georgetown University's McDonough School of Business. "Users want to know what's happening, and they want to see it now."
Moment's release comes just one day after Twitter co-founder Jack Dorsey was appointed permanent CEO after serving on an interim basis since June. "Project Lightning is one such opportunity to make sure we can show off what's going on in the world," Dorsey said Monday following the announcement.
© Copyright IBTimes 2022. All rights reserved.
FOLLOW MORE IBT NEWS ON THE BELOW CHANNELS