Twitter Jailbreak: Periscope Embed Feature Will Make Live Video Viewable Across The Web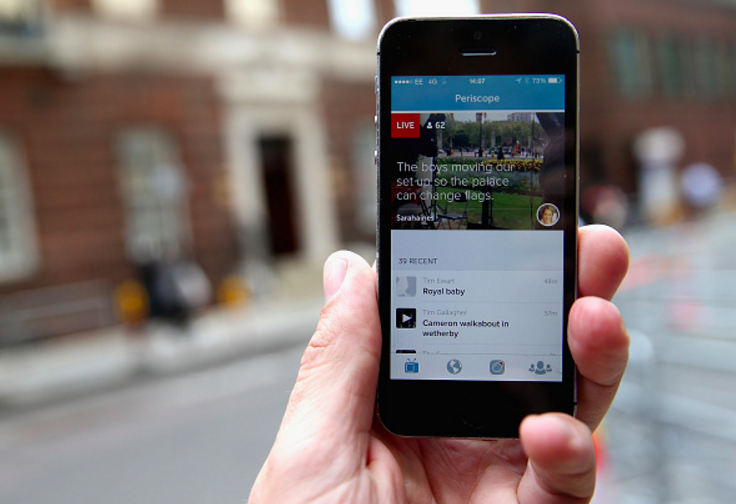 Twitter's Periscope is finally taking flight off network. Embeds of the live video app will become available in the coming weeks, Twitter said Wednesday at an event for social media editors at its New York headquarters.
The update means Periscope videos will be viewable live across the web, instead of simply nestled within the Periscope app and on Twitter feeds. That change will increase the reach of Periscope video and, Twitter hopes, make it more engaging for video creators who have recently been favoring competitors Facebook, YouNow and Snapchat.
"Anywhere that you can embed a tweet, you soon will be able to embed a Periscope," said Alex Khoshnevissan, head of business operations at Periscope, at the event. "For me, this is huge because this means we are totally breaking down the barrier between a live broadcast ... You don't have to have Periscope. You don't have to know what Periscope is."
That's one of the main criticisms of Periscope, where users were initially forced to download another app — beyond Twitter — in order to stream and watch live videos. Facebook did not offer such a barrier in its launch.
Twitter has been in a live-streaming video battle with Facebook since the social networking giant added the feature in August — four months after Periscope's release. Facebook's 1.65 billion monthly active users provide a much larger audience than Twitter's 320 million monthly actives, and an undisclosed number on the Periscope app. Additionally, Facebook's system has been embeddable for months.
The latest change aligns with Twitter's argument that its network is far larger than its monthly active user base. While Twitter has 320 million users in the app, the company claims that 500 million are logged-out users and even more are syndicated.
Periscope has undergone several major changes in the last year. While previous Periscope videos disappeared from the app after 24 hours, the videos save forever by default as of May 25. Twitter added the ability for Periscope videos to auto-play on Twitter feeds in January.
© Copyright IBTimes 2023. All rights reserved.