Twitter #LoveWins Heart Emoji Vanishes After Hashtag Hits 11M Mentions Over Pride Weekend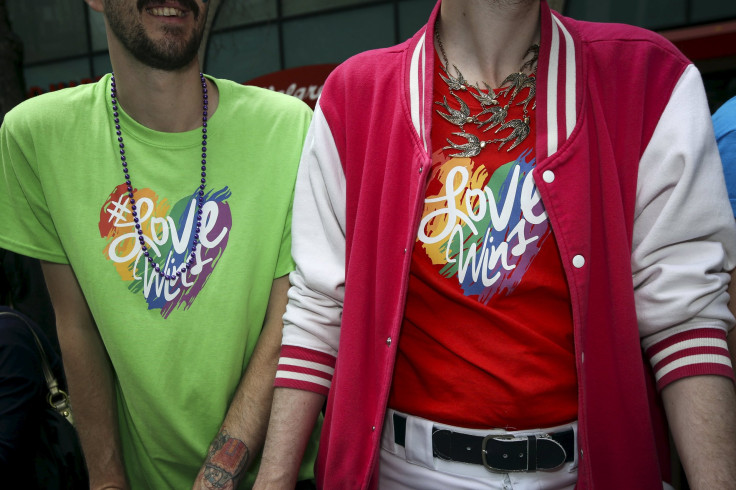 The Twitter #LoveWins and #Pride emojis may be gone for now, but the hashtags drew record numbers over the weekend. From Friday to Sunday, over 11 million tweets were sent with #LoveWins, data from social analytics firm Hashtracking reveals.
On Friday alone, the hashtag generated over 5 million tweets. The trend began shortly after U.S. President Barack Obama had tweeted, "Today is a big step in our march toward equality. Gay and lesbian couples now have the right to marry, just like anyone else. #LoveWins" at 9:10 A.M. EDT, following the Supreme Court's ruling on same-sex marriage. That tweet has since been recirculated on the site over 450,000 times.
Shortly after Obama's message, Twitter updated its site to generate a rainbow heart emoji after #LoveWins and a rainbow flag emoji after #Pride. These icons were custom-made by the site and were retroactively applied to any tweet that included those hashtags.
Politicians, celebrities, brands and other commentators took to Twitter to express their support of the decision and celebrate pride week. As cities nationwide celebrated with pride parades over the weekend, participants and spectators included #LoveWins with their tweets, propelling the hashtag movement forward.
The event may rank as one of Twitter's most viral hashtags. According to Hashtracking, this year's Super Bowl generated around 1 million tweets with #SuperBowl. Around 3.5 million tweets with #Ferguson were sent the day of the court's decision on Michael Brown, and #BlackLivesMatter has continued to persist as a rallying cry for the racial inequality movement.
The weekend's other hashtag, #Pride, which also had an accompanying emoji reached over 150,000 tweets Friday, fell to 75,000 Saturday and climbed back to 100,000 Sunday, as other city-specific hashtags took off, Topsy data shows.
© Copyright IBTimes 2023. All rights reserved.