Twitter Reacts To George Clooney's 2-Minute Haircut Secret: 'Biggest Jokester'
KEY POINTS
George Clooney said he has been cutting his hair using Flowbee and the netizens have mixed reactions to it
Some Twitter users were wondering if Clooney was joking or telling the truth
Several netizens who use Flowbee to cut their hair felt vindicated by Clooney's revelation
George Clooney just revealed his secret to cutting his hair in less than two minutes for the past 25 years, but some netizens are just not convinced.
Clooney announced during his guesting on "CBS Sunday Morning" that he has been cutting his hair in the last 25 years using Flowbee and the task is so easy that it doesn't take him over two minutes to finish it. But some netizens did not believe him and even questioned his statement because Clooney is an actor and a joker. They weren't sure if the actor was only joking when he made the announcement.
"George is the biggest jokester on the planet. Not sure he wasn't joking about using the Flowbee," one commented.
"I don't believe him. Kevin Bacon once said never believe a ridiculous story by an actor because it's probably made up. This is one of those times," another added.
"Dont forget ppl. George is an insane practical joker. He could be doing this for fun. Or maybe the Flowbee guy is a good friend and needed help with sales. I mean this IS the man who gifted friends with a million dollars each. George is a generous guy. But I hope its true!" @Tondalaoz wrote.
"My 71 yr old dad has been using the flowbee for 30 yrs and believe me his hair does NOT look like George Clooney! It is a haircut, but a hot mess as well lol I'm not telling him, cuz than he will start comparing himself to George," a fourth user added.
"Great. My husband's been using a Flowbee for years and I had to put my foot down last November to force a real haircut before our friends' daughter's wedding. Now he'll never listen to me again," Mary Carroll wrote.
Meanwhile, some were impressed with the way Flowbee worked for Clooney. Some even shared photos of their new haircut after using the same device. Others also shared how a family member has been using Flowbee for their hair just like the "Ocean's Eleven" star.
"I knew @GeorgeC51164002 was cool. I just didn't know how cool! Weekly garage #flowbee cut!" Rob Junker tweeted.
"My mom has honestly been using her Flowbee for at least as long! We always teased the heck out of her. I'm sure, after the pandemic lockdowns and now this, she's feeling pretty vindicated," another added.
"I've been using a flowbee for 30 years along with its lessor competitor RoboCut. My students always found it highly amusing that I used a 'Suck Cut.' Today I feel vindicated," Mark Welch commented.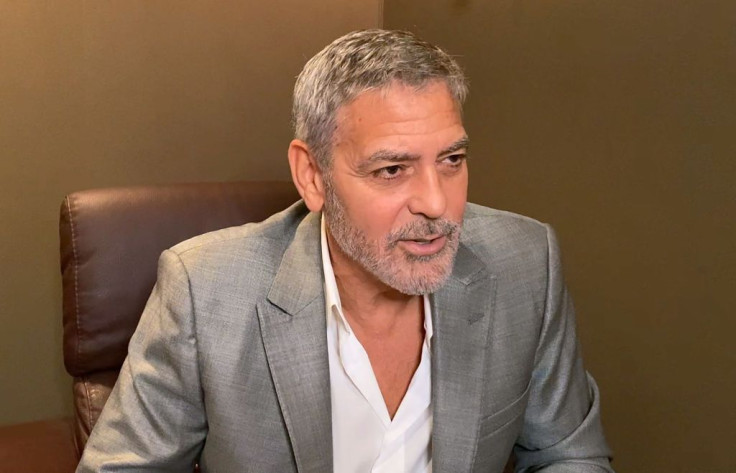 © Copyright IBTimes 2023. All rights reserved.