Twitter Reacts To Report Trump Hotel Is Trying To Cash In On Joe Biden's Inauguration: 'That's Expected'
KEY POINTS
The website for the Trump International Hotel in Washington, D.C., shows it has hiked up room prices for Jan. 19 and 20
Other hotels in Washington, D.C., are also jacking up prices near or on Joe Biden's inauguration
Twitter users had mixed opinions, with some saying it was normal for hotels to increase prices near or on major events
One of President Donald Trump's hotels appears to be hoping to profit from guests planning to book a room on or near the date of President-elect Joe Biden's inauguration on Jan. 20, a report says.
The website for the Trump International Hotel in Washington, D.C., shows that it has hiked up room prices for Jan. 19 and 20 by five times compared to its regular rates, Politico first reported. The rooms start at around $400 for most of January, but they cost $2,225 per night before and on Biden's inauguration. It also requires a two-night minimum stay for guests looking to book a room on these dates.
A receptionist at the Trump hotel told Politico there are no inauguration specials or upcoming private events, while a spokesperson for the hotel only referred the outlet to the hotel's website. Politico noted that other hotels in Washington, D.C., are also hiking up prices near or on inauguration day.
Twitter users had mixed opinions about the news, with some claiming that the Trump hotel attempting to cash in on Biden's inauguration was not surprising.
"That's expected of him. Why are people surprised? It's all about the money," one commented, while another wrote, "Always been about $."
Others pointed out that most business establishments would likely try to take advantage of major events such as a presidential inauguration to earn money.
"Literally every hotel in the nation does this for any large event in the area," one wrote.
"The hotel will make money no matter who is inaugurated, btw," another added.
"That's what hotels do. Nothing to see here," a third user tweeted, while another wrote, "Supply and demand. Charge what someone will pay."
Biden and Vice President-elect Kamala Harris will be sworn into office on the steps of the Capitol in two weeks. There has been no air time announced yet, but the inauguration is expected to take place around 11:30 EST/8:30 a.m. PT.
It will be streamed by major news stations and shared on platforms like Facebook Live, Twitter and YouTube. As announced mid-December by the Joint Congressional Committee on Inaugural Ceremonies (JCCIC), the members of the public won't get tickets due to COVID-19 concerns, CNET reported.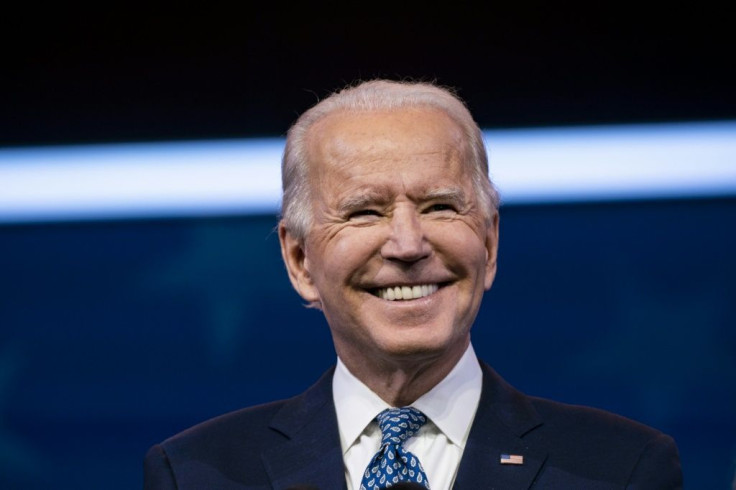 © Copyright IBTimes 2023. All rights reserved.