Twitter Slams Prince William Over Alleged Prince Harry, Meghan Markle Leaks
KEY POINTS
A documentary explored the source of royal stories and how Harry and Meghan Markle's rift with the royal family became public
Some journalists claimed that negative stories about the couple were leaked by other royal households and aides
Royal editor Robert Jobson claimed "there's been an awful lot of leaking, particularly from Kensington Palace"
Prince William got flak on social media after a new documentary suggested that negative stories about Prince Harry and Meghan Markle came from people connected with them, including royal courtiers.
BBC Two's new documentary, "The Princes and the Press," looks at the Duke of Cambridge and the Duke of Sussex's relationship with the media as they tried to navigate the positives and negatives of life in the public eye.
The first episode, which aired Monday, explored the source of royal stories and how the narrative around Prince Harry and his wife's rift with the royal family became public.
Journalist Omid Scobie, author of the royal biography "Finding Freedom," claimed in the documentary that "some people" within the monarchy felt that Markle "needed to be put in her place" and punished her by leaking negative stories.
"There's been rumors for quite some time that a lot of the most damaging and negative stories about Harry and Meghan that have ended up in the pages of the press have come from other royal households or from other royal aides or courtiers. And from my own reporting and research that is exactly true," Scobie was quoted as saying in the documentary by Town & Country.
Evening Standard royal editor Robert Jobson also claimed during a recent interview on the Australian breakfast show "Sunrise" that some royal households, "without a doubt," have been "leaking on the other royal households like Meghan and Harry."
Jobson further claimed, "They can deny it all they like until they're blue in the face, but there's been an awful lot of leaking, particularly from Kensington Palace," which contains the offices and London residences of Prince William and his wife Kate Middleton.
The British royal family has since slammed the claims made in the two-part documentary, calling them "overblown" and "unfounded."
Reacting to the suggestions that royal aides briefed the media against Prince Harry and his wife, some Twitter users rallied behind the Sussexes and expressed their disappointment with other royals, particularly Prince William.
"So incredibly disappointing, especially with William! He was fine as long as Harry was the silly, third wheel spare! As soon as Harry finds someone he loves and he's happy and doing great work in that hateful country, he becomes jealous and turns on him!" one person wrote.
"William drove his pregnant [sister-in-law] to the brink of suicide and made his brother's life a living hell. I hope it was worth it," another claimed, referring to Markle's previous admission that she had suicidal thoughts while pregnant after months of being besieged with negative press attention.
However, some came to Prince William and the other royals' defense, claiming that there was no solid proof supporting the claims.
"They didn't have to do anything for that to happen. The Sussexes have done it all themselves," one person said after a critic accused the royal family of wanting to destroy Prince Harry and Markle.
"Do you have verification of 'After Prince [Harry] spent years supporting his [sister-in-law], William and Kate did everything in their power to spread hate about Harry's wife' or is this your opinion? Judging from large numbers who petitioned against Harry, it is him Canada was not pleased with," another wrote, defending Prince William.
Buckingham Palace, Clarence House and Kensington Palace — which represent Queen Elizabeth II, Prince Charles and wife Duchess Camilla, and Prince William and Duchess Kate, respectively — released a joint statement in which they voiced their concerns about the documentary.
"A free, responsible and open press is of vital importance to a healthy democracy," read their statement, which was featured at the end of the program. "However, too often it is overblown and unfounded claims from unnamed sources that are presented as facts and it is disappointing when anyone, including the BBC, gives them credibility."
The second episode of "The Princes And The Press" airs next Monday on BBC. It will focus on the lives of Prince Harry and Prince William and their loved ones from 2018 to 2021.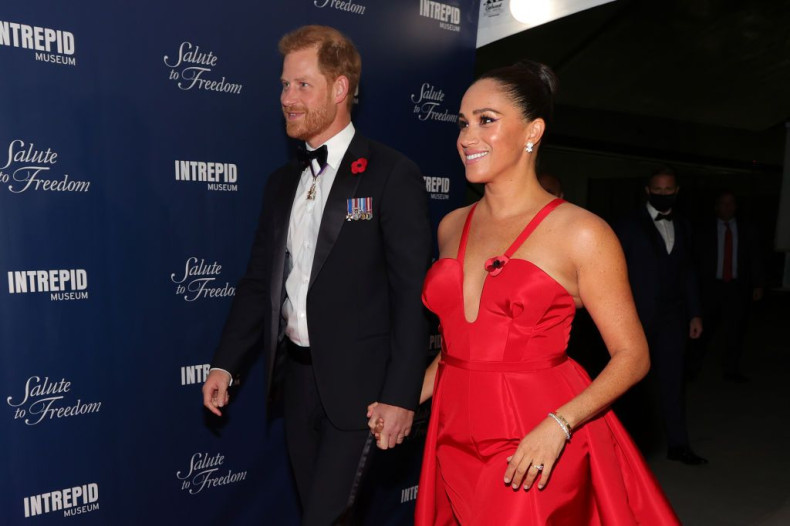 © Copyright IBTimes 2022. All rights reserved.