Twitter-SoundCloud Deal: Rumored Acquisition Raises Worries As Well As Hopes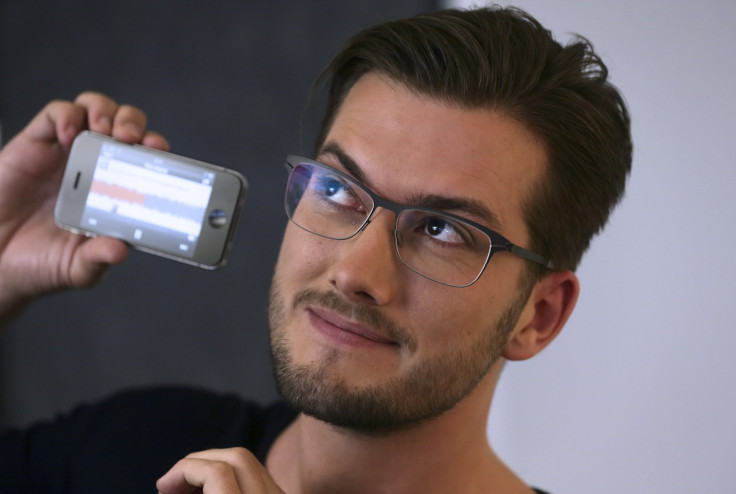 It seems 2014 is shaping up to be the year of major tech mergers and acquisitions. Now Re/code reports that Twitter is looking to buy audio sharing service SoundCloud.
It's not anywhere near as big as the AT&T-DirectV or Comcast-Time Warner Cable deals, but a Twitter takeover of SoundCloud could have a substantial impact on users of both platforms. It would be the biggest acquisition yet for Twitter (NYSE:TWTR) and the most visible; most of Twitter's other acquisitions have been for back-end services. Privately held SoundCloud was recently valued at around $700 million.
What would Twitter do with SoundCloud? For many SoundCloud users, it's more what they hope Twitter won't do with SoundCloud. To answer that it's important to know what makes SoundCloud different from most other social networks.
Like many independent Internet ventures, SoundCloud had humble beginnings. It was founded in 2008 as a way for artists and record execs to share music with each other, but SoundCloud quickly became a no-nonsense way for artists to share music directly with their fans. It challenged music-sharing giant MySpace with a clean interface that emphasized music above all.
Much like YouTube, SoundCloud makes it extremely easy to embed and share content. Once its founders realized its potential, they made no secret of their plans for SoundCloud to become the premier audio platform on the Internet. SoundCloud broke 250 million active users in October 2013, but it's hard to compare it with most other social networks.
It's somewhat of an anomaly.
The SoundCloud platform itself is entirely dependent on content producers, who are mostly established or aspiring musicians. When you get any account (free or "Pro") with SoundCloud, you essentially get an artist page, even if you've never picked up an instrument in your life. For non-musicians, it's more of a playlist maker. You can "favorite" tracks or repost them to your own page, which your followers will see. You also can send direct messages to other users, but the primary way of communicating on SoundCloud is by commenting on a track.
SoundCloud is still largely aimed at "content providers" (i.e. music creators). Consumers register accounts so they can favorite tracks, create playlists and follow their favorite acts. As you follow your favorite musicians you build up a constantly up-to-date stream of what all your favorite artists are making, directly from the artists themselves. And you do this all for free. SoundCloud doesn't make any money from users who aren't content producers. You can listen, follow and favorite to your heart's content and never pay a dime.
The real revenue comes from artists. A free account allows you to upload only two hours of audio to your account. For $6 a month you get an additional two hours and for $15 a month you get unlimited uploads and some extra analytics features. Most active artists, record labels and podcast producers use well over the two hours provided for free. The more content providers SoundCloud gets on its platform, the more money is brought in.
A big reason so many content producers and fans love SoundCloud is the virtual absence of ads. SoundCloud does promote certain artists and has a "Pro Partners" service in beta, which allows for more visual customization. Peter Kafka, who broke the story at Re/code, mentioned the idea of advertising, but Twitter would be walking a fine line and risk alienating some of SoundCloud's dedicated users.
"... a Twitter deal could appeal to SoundCloud because it would give the audio company a real shot at selling ads in front of or alongside its music streams," wrote Kafka. "SoundCloud already offers a paid service for power users, which gives them additional bells and whistles, and last year it announced a move into 'native ads.' But it doesn't have anything like the advertising operation that is set to generate more than $1 billion in revenue for Twitter this year."
That would work if SoundCloud and Twitter had similar audiences, but for the most part they don't. The service heavily leans toward independent musicians. For example, Katy Perry has 53 million followers on Twitter. She has only 38,000 on SoundCloud -- outranked by hundreds of independent artists. (For the curious, Skrillex may have the most followers on SoundCloud at just under 4 million.) Independent music fans may be even more discouraged than most by ads on SoundCloud, and in turn encouraged to find an alternative.
That isn't to say SoundCloud doesn't have tremendous potential. Twitter could deliver on SoundCloud's promise to be the premier audio platform on the Internet while leaving its core service untouched. Presumably Twitter will let its users embed SoundCloud in tweets. SoundCloud already is the top music service mentioned in Twitter, and clearly there is great potential for synergy and integration. Any fundamental change in SoundCloud, however, risks destroying the basis for its success.
Last week SoundCloud announced it was finally retiring SoundCloud Classic, an old version of the site it had kept up over the last year. SoundCloud "community evangelist" Brendan Codey released this statement: "Our dedication to the SoundCloud community remains our core value, right where it's been since we launched back in 2008. We can't emphasize enough how grateful we are for your passion and dedication as members of the SoundCloud community. You've been an integral part of making SoundCloud what it is today and you inspire us. We're looking forward to everything that comes next."
Based on early responses to the takeover rumors, many users are hoping SoundCloud will maintain that philosophy if acquired by Twitter.
© Copyright IBTimes 2023. All rights reserved.