Twitter Updates Violent Threats Policy, Adds New Feature In Latest Step To Combat Online Harassment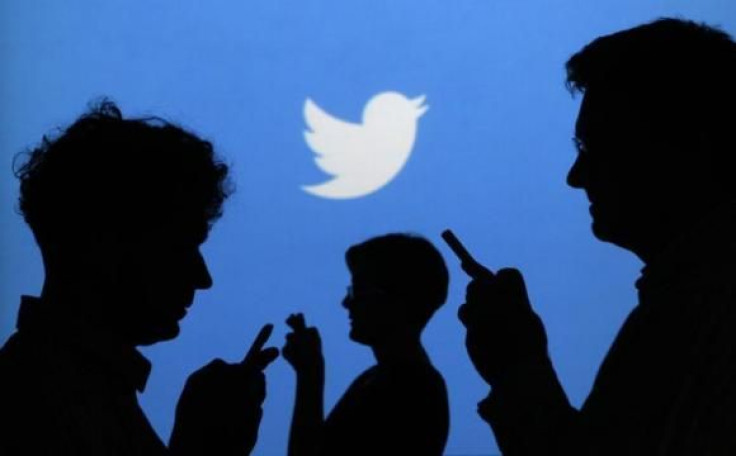 As a sound-off for short conversations, Twitter has been seen and heavily criticized as an online tool for harassment. CEO Dick Costolo has repeatedly acknowledged the company's "failure" at dealing with abusive messages. On Tuesday, Twitter announced a new tweak to its policy and product features in its latest step to address the situation.
Previously, Twitter's policy prohibited "direct, specific threats of violence against others." As of Tuesday, the section under "Content Boundaries and Use of Threats" reads, "You may not publish or post threats of violence against others or promote violence against others." With this change, retweeting someone else's threatening message could be considered harassment as well as wishing harm on another user.
New enforcement tools also make it easier for Twitter employees to combat abusers. Twitter users can report a tweet as "abusive or harmful" by clicking on the dot icon on an individual tweet, and they can also go to a specific users' profile page to report them as abusive. Now, Twitter employees can set to freeze these accounts for a certain time period. Earlier this month, Twitter suspended 10,000 accounts for threatening tweets.
Twitter's latest update is also directed at helping users and limiting their ability to see harmful tweets. Last year, #Gamergate, a trending hashtag campaign against sexism in video games, largely took place on Twitter.
Meanwhile, Twitter has begun testing an algorithm change that would allow it to identify abusive tweets and limit their reach. No details are available, but some say abusive tweets will no longer show up in a user's Mentions profile page, and users will be less likely to receive notifications about such tweets.
On Monday, Twitter announced a new feature that will allow users to more easily send private messages to other users. The new feature drew criticism from some, until it became clear that the update is opt-in, and therefore can be set only if users choose it.
This change is the latest in a series of steps Twitter has taken to address abuse. In March, the company updated its policy to ban explicit photos. Under the abusive behavior policy, users are prohibited from posting "intimate photos and videos that were taken or distributed without the subject's consent."
© Copyright IBTimes 2023. All rights reserved.
FOLLOW MORE IBT NEWS ON THE BELOW CHANNELS