Twitter's Costolo On His Resignation: I Don't Want To Be A Distraction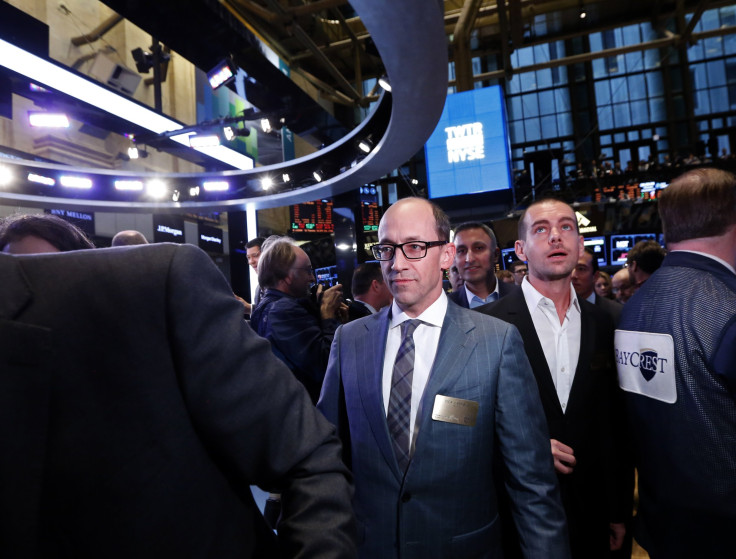 Outgoing Twitter CEO Dick Costolo on Thursday said he was stepping down to rid the company of any distractions and allow the search committee the opportunity to openly look for his replacement.
Costolo, who will be leaving his post on July 1 after leading Twitter since 2010, addressed analysts along with Jack Dorsey, a Twitter co-founder and its incoming interim CEO. Costolo said now was the best time for the San Francisco company to find a new CEO. Meanwhile, Dorsey said his main priority would be to facilitate a smooth transition. Both rejected notions that Costolo's exit had anything to do with the social network's poor financial results over the past year or its struggle to gain new users.
"This transition is not the result of anything more than Dick deciding to move on from his role as CEO. We have a strong business with solid fundamentals and our strategy, objectives and priorities have never been more aligned," said Dorsey, the company's original CEO. "In the meantime, it's an honor for me to be stepping back into a management role as Twitter continues to grow and execute on its strategic priorities."
Costolo will not receive a severance package since he stepped down and was not fired, but he will remain on the company's board of directors. "It's just been a huge honor, and I look forward to supporting Twitter in any way I can going forward," said Costolo, thanking his employees, leadership team and Twitter's board. "And with that, it's over to you, Jack."
Dorsey said the company will soon hire a search firm to help them with the replacement process. Twitter will evaluate both internal and external candidates, and there will be no timetable for the process. Evan Williams, who co-founded the company and previously served as interim CEO, as well as Twitter board members Peter Currie and Peter Fenton will be on the Twitter CEO search committee.
Asked if Twitter would field acquisition offers, Costolo and Dorsey expressed their belief that Twitter is better off continuing as an independent company. "We're obviously fully committed to maximize value for shareholders, and we see no reason why we can't continue to do that as an independent company," Costolo said. "Of course, the board understands its fiduciary duty and would carefully evaluate any offer, but the focus right now is on maximizing Twitter's value and its broad impact as an independent public company."
Regarding his role as CEO of Square, the payments company, Dorsey said leading two companies would not be difficult since he already puts a lot of time and effort into both tech firms. "The only reason I can do this is because of the stength of the leadership teams and the broader teams of both companies," Dorsey said. "I've been spending significant amounts of time at both companies, and I will continue to split my time between the two companies."
© Copyright IBTimes 2023. All rights reserved.