Twitter's Growth Problem And Diversity Problem Are Connected, Former Engineering Manager Says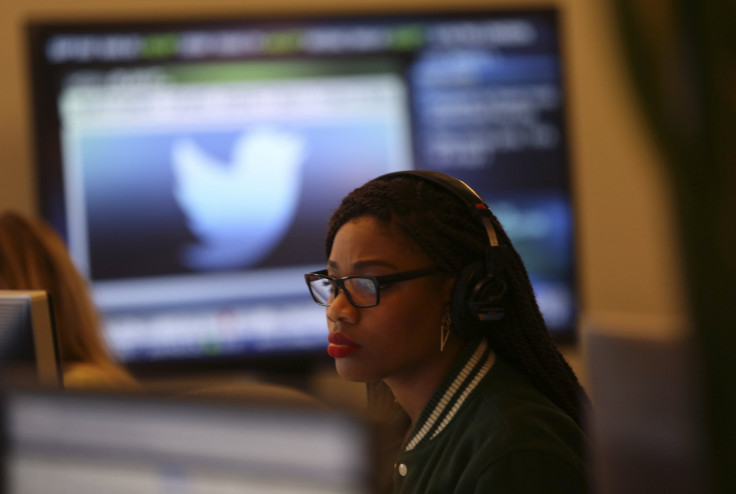 SAN FRANCISCO -- Twitter has two big problems: lack of user growth, and lack of staff diversity. They might seem unrelated, but could there be a connection? Leslie Miley, a former Google and Apple employee who was once Twitter's highest-ranking black engineer, says most definitely yes. And he's not alone.
Miley, who served as an engineering manager at Twitter for nearly three years, became one of 336 Twitter employees laid off in October, part of cost cuts implemented by returning CEO Jack Dorsey. But unlike most of those laid off, Miley passed on the severance package, which included a non-disparagement clause, because he wanted to speak his mind.
On Tuesday, he published a post on Medium that recounted his experience at the tech giant and the challenges he faced pushing for more diversity on the company's engineering team. In an interview with International Business Times, he argued that Twitter's homogenous workforce -- including only 1 percent African-Americans, 3 percent Hispanics and 13 percent women, according to its 2015 diversity report -- consistently missed opportunities presented by minority communities because it just did not see them.
"This is why Twitter is stuck at 320 million users," Miley said, days before his post published. "It doesn't have people making product decisions who understand the use case of the most prolific communities on Twitter."
Twitter's user growth has steadily declined since the company went public in late 2013, when the company had 230 million monthly active users. Each quarter in 2011 the site experienced over 100 percent in year-over-year growth. Yet for each quarter in the last year, Twitter has seen less than 20 percent growth year-over-year. The company added 4 million active users from July to October 2015, bringing its total to 320 million. Instagram, by comparison, went from 150 million monthly active users in late 2013 to surpassing 400 million in September.
Miley argues that by failing to add more African-Americans, Hispanics and women to its engineering team, Twitter is ignoring the segments of its user base that are the most active. While Twitter does not release the demographics of its user base, a 2014 Pew Research Center survey found that 27 percent of African-American Internet users use Twitter, compared to 21 percent of non-Hispanic whites. Hispanics are also heavy users of Twitter, with 25 percent of Hispanic Internet users saying they use the service.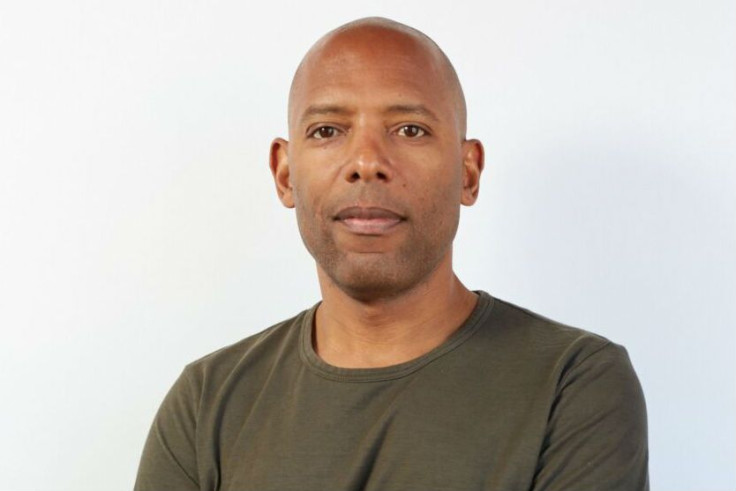 Twitter is failing to learn and apply lessons from those groups to its product as a way to attract other, less active users, Miley and others said. "When you have such affinity for your product with people like that, I think it's important for you to have that represented in your workplace," Miley said. "I love Twitter so much that I want to see it get better, and Twitter won't get better without diversity."
Some attribute lack of insight from these groups as a reason Twitter was slow to adopt anti-harrassment tools -- because the product is by and large engineered by individuals from groups who do not experience harassment, said Mark S. Luckie, Twitter's former manager of journalism and news, whose view is shared by tech diversity experts and another minority Twitter employee reached by IBT.
"That's one of the complaints that all of us [underrepresented minorities at Twitter] had -- you need to be hiring more diverse people," Luckie said. "The problem is that people are biased toward people who look like them."
"I would add that a lack of people of color in leadership is an obstacle," said another individual, who did not want to be identified because s/he is in the job market.
Black Twitter, the segment of Twitter that is focused on black culture and the black community, is what runs Twitter, said Deldelp Medina, CEO of Avión Ventures. "Why African-Americans are not getting hired in droves at Twitter -- I have no idea," said Medina, who has been looking into how Twitter's recent round of layoffs impacted individuals from underrepresented groups.
"It's like you created an app, found that your market is in China, and you have no one internally who speaks Chinese or represents that market," Medina said.
Internal Strife
Though Miley was laid off, the 16-year tech-industry veteran said he had already told Twitter he planned to leave at the end of October. Miley cited the engineering team's lackadaisical approach to diversity as his reason.
In his Medium piece, Miley talks about his experience pitching a Diversity Engineering manager role when one of his superiors clarified, "Diversity is important, but we won't lower the bar." That manager then suggested Miley build a tool to track the ethnicities of Twitter's engineering candidates using their last names to better discern where underrepresented minorities were falling out.
"While not intentional, his idea underscored the unconscious tendency to ignore the complex forces of history, colonization, slavery and identity," Miley wrote. "I left that meeting wondering how I could, in good conscience, continue to work in an organization where the senior vp of engineering could see himself as a technology visionary and be so unaware of this blind spot in his understanding of diversity."
While talk of diversifying the company was common, actions were rare. "There was a lot of head nodding and 'Yeah, we'll take care of it,'" said Luckie, who has also written about his experience working for Twitter as an African-American and curates the Medium column "Today in #BlackTwitter."
Miley said he decided to write about his experience after facing similar opposition toward diversity while serving as an engineer manager for Google from 2006 to 2008.
"People who do not embrace diversity, do not embrace change, don't want to further the diversification of tech and don't see that the lack of diversity is a problem -- we can't remain silent and let them go on," Miley said.
By speaking out about his experiences, Miley said he hopes to spark a conversation about how difficult it is to advocate for diversity as an employee at a tech giant. "There are people doing great work on diversity, but they're paying a price," Miley said. "This is the toll to cross the bridge of diversity. It can degrade your standing in an organization."
Google said it does not "comment on individual current or former employees."
"We're committed to making substantive progress in making Twitter more diverse and inclusive," a Twitter spokeswoman said. "This commitment includes the expansion of our inclusion and diversity programs, diversity recruiting, employee development, and resource group-led initiatives. Beyond just disclosing our workforce representation statistics, we have also publicly disclosed our representation goals for women and underrepresented minorities for 2016, making us the largest tech company to put hard numbers around its diversity commitment."
Intel, which has more employees and a larger market capitalization than Twitter, has also set firm goals for its diversity initiatives, saying in January that it aims to give minorities and women "full representation" -- meaning equal to the "talent available in America" -- at all levels of its workforce by 2020.
Enter, Jack Dorsey
Both Twitter's user growth and diversity problems fall into CEO Jack Dorsey's plate, who is splitting time as CEO of Square. Last year, Dorsey traveled to Ferguson, Missouri, to protest against police brutality, and through private meetings and conversations, he has also conveyed to tech diversity experts and underrepresented groups at Twitter that he cares about making the company more inclusive.
Twitter released detailed demographic breakdowns of its workforce in 2014 and 2015 but showed little change. Over the past year, Twitter's representation of women increased by four percentage points while Hispanics grew by 1 percentage point. African-Americans' overall representation, however, remained unchanged and actually fell from 2 percent representation in leadership roles to zero.
The company is one of the few that has publicly committed to a goal of reaching 16 percent female representation in tech roles by 2016 and 9 percent representation in the same sphere for underrepresented minorities. Additionally, in a lead-up to its recent Flight developer conference last month, Twitter held a #ILookLikeAnEngineer panel at its headquarters with numerous tech diversity leaders who were introduced to the audience by Twitter Chief Operating Officer Adam Bain.
"I left the meeting inspired and ready to drive the bus of diversity in engineering," Miley wrote in reaction to Dorsey playing a video about the Black Twitter community at a company meeting. Miley said Dorsey also "committed to diversity in front of every Twitter employee in attendance" at another company meeting.
Though Dorsey spoke at the Grace Hopper Celebration of Women in Computing conference last month, his efforts have so far been low-key. Even his trip to Ferguson was done in a clandestine manner, Luckie said. "He's not speaking vocally. He's showing up and making moves behind the scenes," Luckie added.
Dorsey has taken a similar approach with Square. Though the tech giant has said that women run 75 percent of the company, Square is one of the last notable tech companies yet to release a diversity report.
"Jack and I have talked about this, and he knows Twitter needs diversity," said Miley, who believes Dorsey does care about diversity but is not one to trumpet his own work. "I think Jack gets it, but he can't just go up to the engineering team and tell them to hire a bunch of Hispanics or African-Americans. At some point, he's going to hold them responsible for diversity."
This post was updated at 1:30 p.m. EDT to include a response from Twitter.
FOR FREE to continue reading
✔️ Unlock the full content of International Business Times UK for free
offer available for a limited time only
✔️ Easily manage your Newsletters subscriptions and save your favourite articles
✔️ No payment method required
Already have an account? Log in
© Copyright IBTimes 2023. All rights reserved.