Twitter Inc (TWTR) Ditches Favorites, Adds Hearts To Tweets, Vines To Mimic Periscope On 'Universal Language'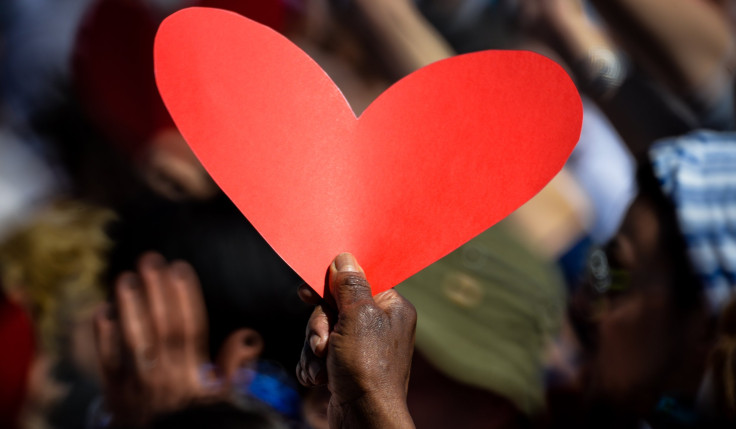 Twitter needs some love. The microblogging site has been struggling with engaging old users and attracting new ones, and now it's coming back with an update that affects every tweet.
Twitter replaced its old star-shape "favorite" tool with a heart, which will be referred to as a "like," the company announced in a blog post Tuesday. The update is currently available on Twitter's mobile app, desktop site, third-party tool TweetDeck and embedded tweets across the Web. Twitter's six-second video app, Vine, will also have hearts. In the blog post, Twitter acknowledged the previous tool could be seen as confusing, notably to the new users the platform craves.
"We want to make Twitter easier and more rewarding to use, and we know that at times the star could be confusing, especially to newcomers. You might like a lot of things, but not everything can be your favorite," Twitter product manager Akarshan Kumar wrote in a blog post.
The "heart" feature has gained attention on Twitter's live-streaming app called Periscope, where viewers can tap the screen to send hearts to the broadcaster. "All of us people using Periscope on a regular basis know that the hearts are a very valuable tool," said Jon Erlichman, an active Periscope user on a live stream shortly after the announcement.
Twitter explained the new feature with a GIF that showed what the heart can mean. That expression includes "yes," "congrats," "LOL," "adorbs," "stay strong," "hugs" and "wow." Twitter hopes that the new tool will better reflect users' emotions. "The heart is more expressive, enabling you to convey a range of emotions and easily connect with people. And in our tests, we found that people loved it," Twitter wrote.
Indeed, Facebook has also tweaked how users interact with posts, beyond the traditional "like" button. The social networking giant is testing seven emoji reactions that includes a standard thumbs-up, a heart, a laughing face, a smiling face, a surprised face, a sad face, and an angry face.
While Facebook's community has been pushing for more options for expression (for years, asking Mark Zuckerberg about a "dislike button"), Twitter's power users have thrown up their hands -- or rather, taken to Twitter -- in revolt.
Twitter's update follows several changes the company has made in the last year that cater to new users. Last month, the company released a feature called "Moments," which curates tweets, videos and Vines in a feed not unlike Snapchat's popular "Live Story."
© Copyright IBTimes 2022. All rights reserved.
FOLLOW MORE IBT NEWS ON THE BELOW CHANNELS