Two Men, Dewayne Patterson And Renaldo Jackson, Arrested In $65,000 Chicken Wing Heist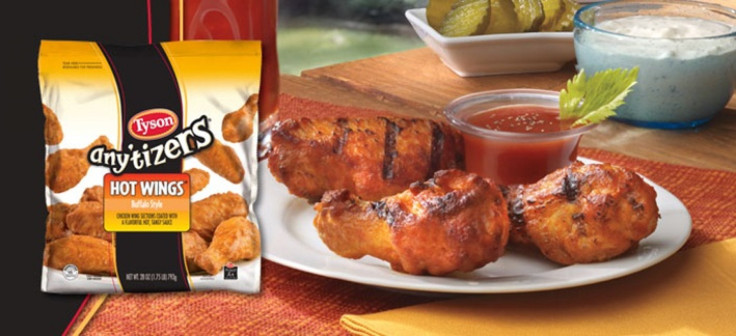 Two men have been arrested for, and a third man is suspected to be involved with, a chicken wing heist in which $65,000 worth of Tyson brand chicken wings were stolen from a frozen food distribution center outside of Atlanta, Ga.
The two men that were apprehended, Dewayne Patterson, 35, and Renaldo Jackson, 26, were employees at Nordic Cold Storage off Pleasantdale Road in Doraville, Ga., a police incident report details, according to the Atlanta Journal-Constitution.
The heist took place Jan. 12 at approximately midday; the two men backed up an Enterprise rental truck to a bay door at the facility and loaded 10 pallets of Tyson frozen chicken wings into the vehicle, the report continues.
Despite being seen by management, who told police that Jackson used a forklift to load the wings while Patterson served as lookout, the thieves made off with the wings.
The men were arrested on Jan. 23 and charged with felony theft but were released later that day on $2,950 bond.
CBS News notes that since a five-found bag of Tyson frozen chicken wings sells for about $12.50, the amount stolen equates to approximately 26,000 pounds of wings.
A local shopper got a kick out of the story and noted that it occurred at an opportune time.
"Sixty-five thousand dollars in chicken wings? Sounds like a well-planned heist with the Super Bowl coming up," James Collins told CBS News.
The whereabouts of the wings are unknown.
© Copyright IBTimes 2022. All rights reserved.
FOLLOW MORE IBT NEWS ON THE BELOW CHANNELS