Two New BlackBerry Android Smartphones With Physical Keyboards Will Arrive In 2018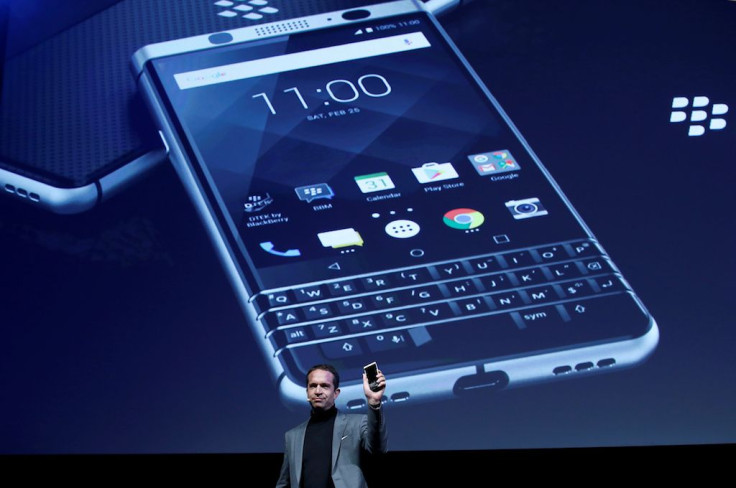 Phone maker TCL helped revive the BlackBerry brand last year by releasing the Android-power KeyOne and the Motion smartphones. TCL now says that due to strong response from fans, the company has promised to release "at least" two new BlackBerry Android smartphones this year.
TCL confirmed its plans during CES 2018 in Las Vegas. The Chinese company is mostly known for making budget TVs and Alcatel smartphones. In 2016, TCL reached an agreement to start making BlackBerry-branded smartphones under the BlackBerry Mobile subsidiary. TCL said that the two new BlackBerry phones it plans to release in 2018 will both have physical QWERTY keyboards, according to Engadget.
The news is a bit of a surprise considering that the BlackBerry brand isn't that all too popular these days. However, with TCL committing to release two new BlackBerry phones this year means that the brand is still alive and kicking. This also means that TCL is serious about making BlackBerry Android phones and rebuilding its portfolio.
TCL didn't give out any other information on the two upcoming new BlackBerry phones that will arrive later this year, but both will curiously have physical keyboards. "We want to build a keyboard category," TCL general manager of global sales for BlackBerry Mobile Francois Mahieu said (via CNET).
TCL says that it believes that there are still customers who prefer the signature physical keyboard of BlackBerry, along with the device's battery life and custom security features. It's a bit hard to gauge if that's truly the case or not, but TCL did say this past weekend that BlackBerry sales in 2017 surpassed expectations by 50 percent without giving any specific numbers.
Releasing at least two new BlackBerry smartphones this year seems like a logical step for TCL at this point. If it worked in 2017, it's likely that it could work in 2018. BlackBerry Mobile's global head of device portfolio Gareth Hurn told Engadget that one of the phones planned in 2018 will cost more than the other. Hurn didn't specify the price gap, nor did he confirm that one of the devices will be low-cost or budget friendly.
Will one of them be a high-end premium smartphone? Possibly, but fans shouldn't hold their breath. Hurn pointed out that the BlackBerry KeyOne was able to hit the sweet spot for its pricing and features, and hitting that same sweet spot again will be the company's priority. "You have to earn your right to be in the super-premium space," Hurn told Engadget.
It will be a while before TCL gives out any other information on its two new upcoming BlackBerry smartphones for 2018. In the meantime, TCL has announced that the all touchscreen BlackBerry Motion will finally be available in the United States for $449.99 on Jan. 12 as an unlocked phone from Amazon and Best Buy. The device will only work for AT&T and T-Mobile.
TCL also announced that it will be releasing a new Bronze Edition of the BlackBerry KeyOne. This version of the KeyOne will feature a new bronze color scheme and will be released before the end of March in Europe, Asia and the Middle East. This version of the handset will have a dual-SIM configuration and will cost around $550 like the Black Edition, according to Digital Trends.
© Copyright IBTimes 2023. All rights reserved.