Tyga Does Not Want Son King Cairo To Grow Up Spoiled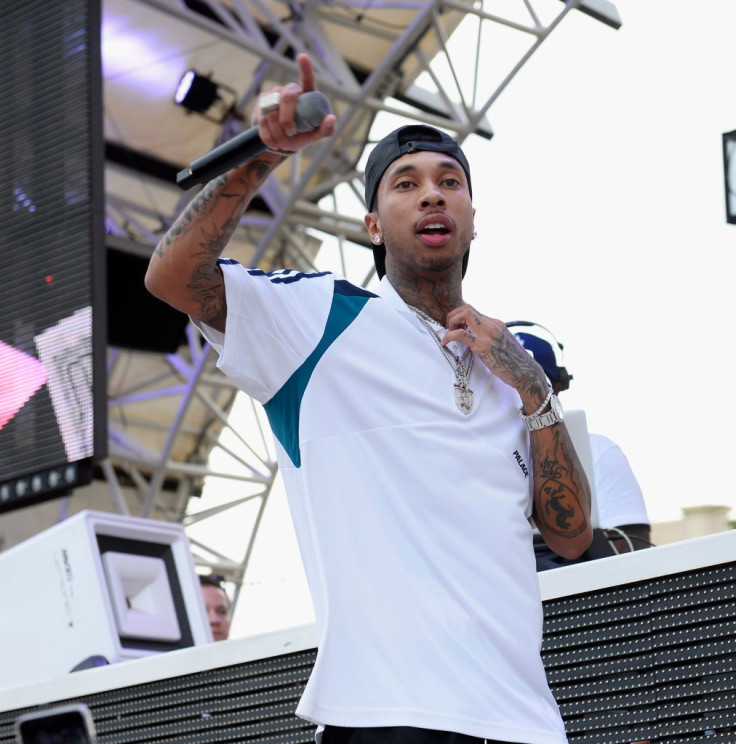 Tyga, the rapper boyfriend of Kylie Jenner from "Keeping Up With the Kardashians," has done his best to be a good father to his 4-year-old son, King Cairo, with model Blac Chyna.
Tyga told E! News that his son is already growing up to be like him, since the young boy is "obsessed" with all the things he likes: cars, women and jewelry.
READ: Kylie Jenner shares racy video with Tyga
As tempting as it might be to spoil King Cairo and let him enjoy a life of leisure, Tyga said he is practicing restraint. "I'm trying to cut back with him on the gifts because he gets very, very spoiled. He is very spoiled," Tyga admitted. "He thinks he is supposed to have all of that, so I have to kind of teach him that I work hard to get everything."
"He's kind of like, 'Pick me up from school in the Bentley in my Bentley car seat.' He's kind of like — not that he's spoiled — but that's all he knows," Tyga continued to explain. "You've got to kind of teach him other things and that you've got to work for that stuff."
The rapper said he tries to find the right balance with his son by being an active parent and teaching King Cairo to be industrious so he can enjoy the finer things in life.
Even though King Cairo is Tyga's mini-me, he said that the young boy actually does not dream of becoming a rapper. "Right now he wants to build Ferraris. Right now he wants to be an architect; next year he might want to do something else. He's not trying to build or be a rapper right now. He just wants to build Ferraris," he said. "I know when I was younger I didn't want to be an architect."
However, Tyga has to live by what he says in order to set a better example to King Cairo.
Tyga spends money like there's no tomorrow and often lavishes his girlfriend with expensive gifts. Over the past few years, Tyga has given Jenner a $320,000 white Ferrari 482 Italia for her 18th birthday, a snakeskin Gucci handbag and a diamond promise ring, among many other things. Due to this, Tyga has actually been slapped with a lawsuit by celebrity jeweller Jason Arasheben, according to TMZ.
He earlier dragged Tyga to court, and the rapper was assessed if he had enough money to justify the purchase of a fancy chain and timepiece worth $200,000.
© Copyright IBTimes 2023. All rights reserved.