Is Tyga Manipulating Kylie Jenner? Caitlyn Jenner 'Quite Concerned' About Daughter After Cheating Rumors: Report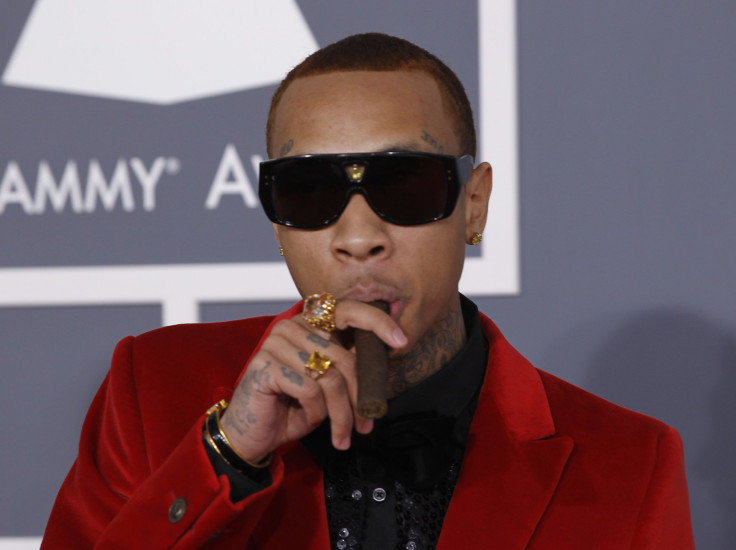 Caitlyn Jenner is worried that Tyga is manipulating her daughter Kylie and wants to help the 17-year-old, Hollywood Life reported Thursday, citing a source. The news follows the leak of photos that Tyga allegedly sent to transgender model Mia Isabella and rumors that he was cheating on the young Jenner.
The report by Hollywood Life claims that Caitlyn is worried about her daughter, who has reportedly had serious talks about moving in with Tyga, amid the aftermath of the leaked photos showing Tyga's private parts. The source added that Caitlyn does not want Kylie to be moving too fast in the relationship and accepting decisions that Tyga has made for her.
"Caitlyn's is becoming quite concerned with Tyga and Kylie's relationship at this point," a source told Hollywood Life, adding: "Her biggest fear is that Tyga could possibly manipulate her young 17-year-old daughter into doing whatever it is he wants her to do. Cait feels this young man has oil on his tongue and is one slick talker. She's even witnessed his charm in action many times before but didn't really think too too much about it until now."
Tyga reportedly told Kylie that he did not cheat on her and she believed him. But Caitlyn reportedly wants Tyga to open up about the scandal with Isabella, and reveal the truth about it with the "same courage she (Caitlyn) did when she announced to the world that she was becoming a woman," the source said, according to the report.
Meanwhile, Isabella released a statement, on Thursday, saying: "It's very sad that the idea of a man loving a trans person has to be considered a scandal when all people are equal — love always wins doesn't it? I live in a world in my mind where everything is a fairy tale of love. Saddening to see small-minded thoughts travel so quickly like wildfire not knowing if its true or not," adding: "Are we not all equal? Am I not an American with the right to love and live as I choose with whoever I choose?
"It shouldn't be news it should be normal for anyone and everyone to be allowed to love who they choose."
© Copyright IBTimes 2023. All rights reserved.