Kylie Jenner-Tyga Update: Kylie 'Shocked' To See Tyga's Nude Photos, Demands To Know Who He Sent It To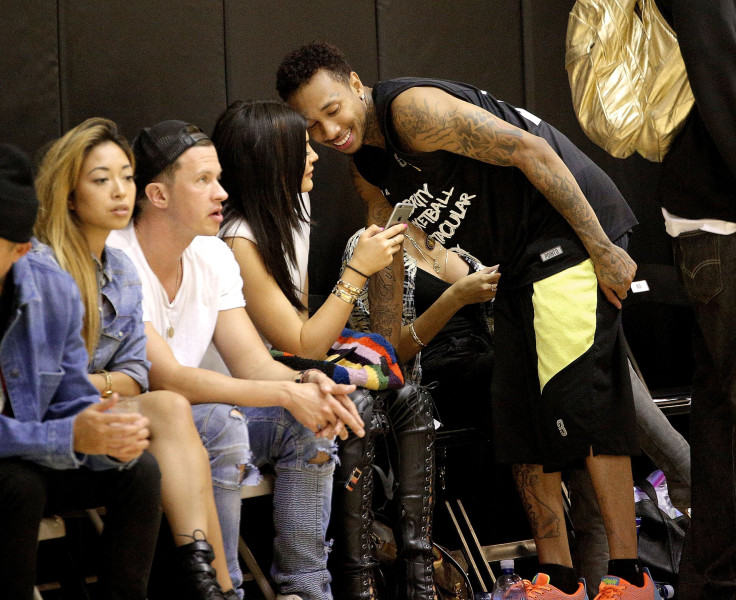 Kylie Jenner was "shocked" to hear about the latest scandal surrounding her 25-year-old boyfriend Tyga, who allegedly sent pictures of his private parts to transgender model Mia Isabella. Jenner is now demanding to know who the pictures were sent to and is upset over the photo leak.
Jenner, 17, also wants to know if rumors about his three-year relationship with Isabella are true, Hollywood Life reported. Tyga reportedly said that he did not cheat on her and told her that she does not have anything to worry about.
"Kylie was shocked when she heard this news and like any woman, she asked Tyga about it," a source close to the couple told Hollywood Life, adding: "She's more concerned with when he sent these pictures and who he sent them too because she sure as hell doesn't have pics like that of Tyga in her phone."
Tyga also reportedly claimed that he sent the photos to a female, whom he was in contact with, much before he started dating Jenner. Tyga's lawyers have reportedly confirmed that the photos are authentic.
"He's claiming to Kylie that he's never cheated on her and never will. He's assured her she has nothing to worry about [and] told her this whole story is garbage and Kylie believed him," the source reportedly said.
Another source told Hollywood Life that Jenner does not believe the cheating rumors and plans to support Tyga through this phase.
"Kylie doesn't believe a word of all this nonsense," the second source reportedly said. "She plans on standing by her man no matter what" and believes that the person behind this "is out for Tyga's money."
Meanwhile, Tyga's former girlfriend Blac Chyna shared a meme on Instagram about an application @ReversePhoneLookupp that would help a person track who their partner is texting to, in an apparent dig at the scandal. Blac Chyna, who has a son called King Cairo with Tyga, coincidentally shared the meme on the same day when Tyga's conversation with Isabella were published by LoveBScott.com, Hollywood Life reported.
Chyna had captioned the meme: "Ever Wonder Who BAE is Texting and Calling when You're Not Around?? Yeah.. So is the Rest of the World...Go Check out @ReversePhoneLookupp and Click the Web Link in Their Bio to Find out NOW! Man this Site is gonna Ruin some Relationships this Summer!"
© Copyright IBTimes 2023. All rights reserved.