Uber In China: Seven Reasons Travis Kalanick's Far East Push Is Doomed To Fail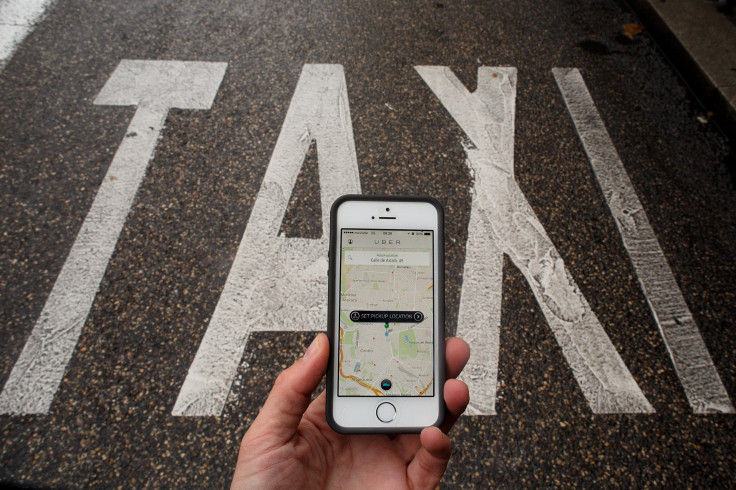 LONDON -- Uber is hitting the headlines again, but this time -- at least from its point of view -- for all the right reasons. The company announced that it raised $1.2 billion in funding, including the backing of Chinese e-commerce giant Baidu, which will include a partnership on mapping, to help fund its growth in China -- the world's biggest ride-hailing market -- where it has ambitious plans to expand from 20 cities at the moment to more than 100 by this time next year.
Having launched in China just nine months ago, the company recently passed the milestone of 1 million Uber rides every day in the country, with CEO Travis Kalanick telling investors in a letter earlier this year that "China represents one of the largest untapped opportunities for Uber, potentially larger than the U.S."
The problem is that once you scratch below the veneer of success in China and Uber's seemingly unstoppable global domination, what you find is a much more troubling scenario for the company that is now valued at $50 billion.
Here are the seven reasons why China is not necessarily the gold mine Uber hopes it will be:
1. Didi Kuaidi
No, it's not the name of a new pop star you have yet to hear of, but rather Uber's biggest hurdle in gaining significant market share in China. Didi Kuaidi is the result of a merger in February of Uber's two biggest Chinese rivals (Didi Dache and Kuaidi Dache) and is the dominant force in the ride-hailing market with some 78 percent share, according to Analysys International. While Uber's backing by Baidu may be a positive, Didi Kuaidi possesses three even more impressive backers: Tencent, SoftBank and Alibaba.
Didi Kuaidi also has partnerships with the Chinese government, including the state-owned Beijing Automotive Group, which means that for Uber to crack the Chinese market in the way it has in the U.S. it will require not only a huge amount of money but also diplomatic relationships with the Chinese government -- something U.S. technology companies have not found easy to come by.
While Uber is dominating headlines with its $1.2 billion funding round, Didi Kuaidi just closed its own $3 billion funding round.
2. Money
Kalanick boasted at a press conference announcing the new funding round that the company has gone from nothing to a significant share of the Chinese market in just nine months, and there is no doubt that it has seen rapid growth in a short space of time.
The problem is that in order to achieve that growth it has had to spend money, lots of money -- as much as $1.5 billion to date. The money has been spent on recruiting drivers and providing them with deep subsidies where Uber matches the money drivers earn for rides.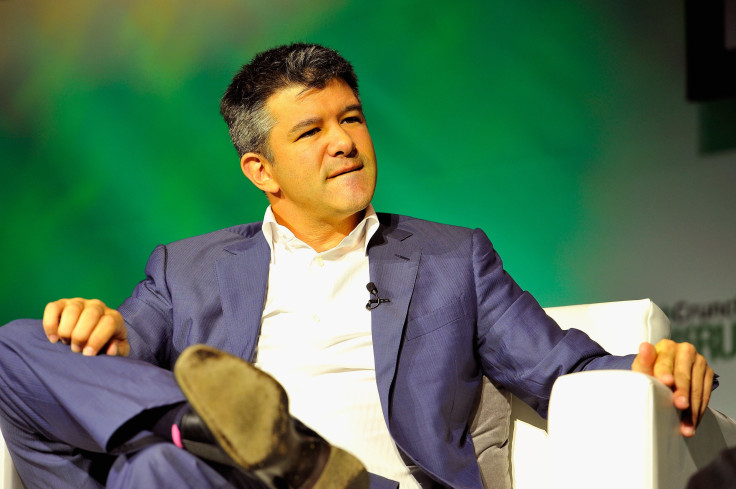 While this has proved to be a successful strategy in the U.S., the company was coming from a dominant position and used subsidies to fend off challengers. In China, trying to buy market share is going to require much deeper pockets, and is unlikely to succeed -- on its own at least.
3. Funding
But hasn't it just raised $1.2 billion in funding? Well, yes and no. Uber has been seeking a fundraising round for its subsidiary Uber China for a number of months and reportedly has struggled to close the round. According to Bloomberg, in a bid to attract investors, the company was promising estimated returns of 109 percent for a $500,000 investment with 80 percent going to shares in Uber ahead of an IPO in the next two years, with the remaining 20 percent being invested in Uber China, which is valued at $7 billion.
However, according to reports, the $1.2 billion funding round was made possible only by an investment of between $300 million and $500 million from parent company Uber, with most Chinese institutions passing on the chance to invest.
4. Uber Is Getting Ubered
Uber is no stranger to questionable practices when it comes to taking on competitors, though it may be finding that the shoe being on the other foot in China is somewhat disconcerting.
Following the merger of Didi Kuaidi, Uber found itself blocked on Tencent's WeChat, one of the most important avenues for customers to book an Uber car in China. The question Uber will now be asking is: If Tencent is willing to block them on WeChat, will fellow Didi-backer Alibaba block their payment platform Alipay?
Uber is out of its comfort zone in China and is no longer able to use its might to crush competition.
5. Fraudulent Rides
Remember that "milestone" of 1 million rides a day in China the company passed a couple of months back? Well, it seems that figure is completely fake and even Uber admits it.
Uber openly says there is a problem with fraudulent rides in China, with Kalanick putting the figure at around 10 percent. However, local reports suggest the figure is as much as four times higher and will be difficult to address.
The problem is the result of the deep subsidies Uber offers to drivers. Uber was offering to match drivers a bonus for each ride they book. This is how it works, according to Pando Daily:
For a while Uber would match drivers and riders based on proximity. So, Pando is told, gaming the system was as simple as requesting a ride with one phone, accepting it with the other, and driving around to record fares. More sophisticated schemes advertised on Taobao involve software that hacks a phone's GPS such that driving around isn't even necessary.
Uber clearly has a problem here and it's unclear how it is going to solve it, as removing subsidies will only mean drivers simply work for Uber and therefore growth stalls.
6. No Leadership
While Kalanick has described himself as CEO of Uber China, that is officially not the case. Currently these is no leadership and the exact relationship with the parent company is undefined, externally at least.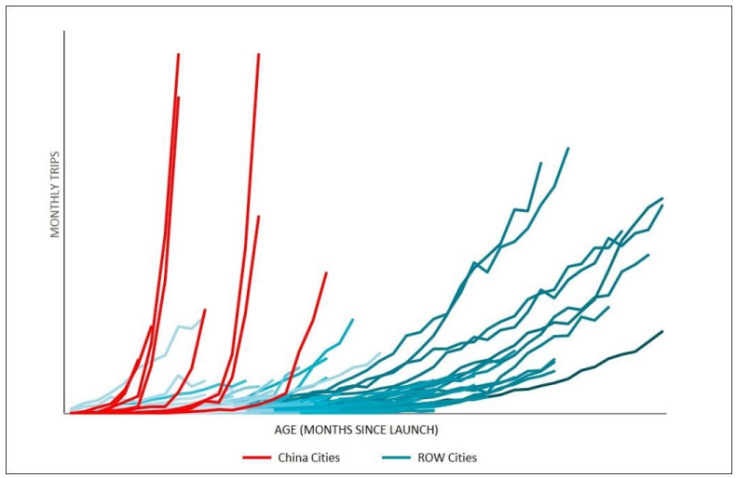 Additionally, the person charged with leading the Chinese fundraising effort may not be the best one for the job. Emil Michael grabbed headlines last year for threatening a journalist's family after some negative press, but that doesn't seem to have slowed his rise at Uber.
A bigger concern may be Michael's background. He previously was special assistant to former Secretary of Defense (and former CIA head) Robert Gates, who also now works for Uber, chairing the advisory board of a division called Uber Military.
While Michael and Gates may have helped with regulatory and government relationships in the U.S., their presence is likely to hinder Uber's chances of growth in China, particularly as it attempts to form relationships with the Chinese government.
7. Alleged Sexual Assault By Chinese Driver
Uber has long had an issue with the conduct of its drivers and has been accused of failing to carry out sufficient background checks on them. In China last month there was the first confirmed report of an arrest of an Uber driver for allegedly robbing and sexually assaulting a customer, and the potential for more issues is high. Chinese media outlets report that Uber driver accounts are being bought and sold online for as little as $1, making even the most rigorous of background checks pointless.
Is Uber China Doomed?
Of course Uber in China may work out. As Kalanick himself says, each market produces different challenges and requires new approaches. Uber has been operating in China for only nine months and it could upset the odds and overcome all the challenges it faces. "It's just different than everywhere else," Kalanick told Fast Company about China. "And, so, you can't take your pattern or your model for other places and take that to China. You just can't. You have to do it different."
Whether it succeeds or not, there is no doubt that it has to at least try. China is an Uber utopia with its low car ownership, high smartphone penetration, six megacities with populations of over 10 million and 160 cities with a population of 1 million or more.
Describing Uber's China business in a recent exploration of its operation there, Pando Daily founder Sarah Lacy called it "a house of cards that could fall at any point," adding that "it's becoming clear that Uber simply can't win the world's largest ridesharing market, despite already committing more than one seventh of all the funding it has ever raised to chasing."
© Copyright IBTimes 2023. All rights reserved.