UK Fears Israel Is Grabbing Palestinian Land Through Fake Archaeological Digs: Report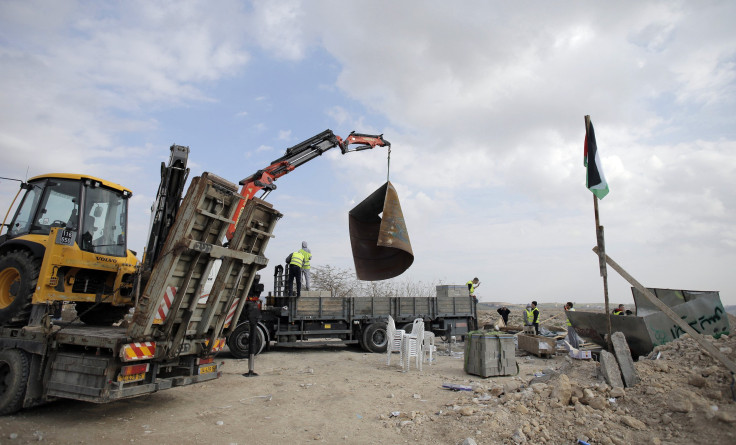 The Israeli government is collaborating with radical settlers to expand its presence in the occupied Palestinian territories, a senior minister in the British foreign office reportedly said. The settlements, which cover much of the West Bank, are considered illegal by the international community and the United Nations.
Joyce Anelay, the minister of state for foreign and commonwealth affairs in the David Cameron government, told the Independent that the Israel Antiquities Authority -- the Israeli government agency in charge of preserving historic artifacts --was working with the right-wing Elad group to undermine the peace process in the region.
"We are aware of the link between the Elad group and the Israel Antiquities Authority. We are concerned that this link has led to Israel Antiquities Authority's support of radical settler activities in and around the Old City under the guise of tourism and protection of Jewish history," Anelay reportedly said, adding that such actions were increasing tensions around the disputed Temple Mount and Al-Aqsa Mosque compound.
According to an earlier report by Haaretz, the Elad group has funded several archaeological excavations carried out by the Antiquities Authority in the East Jerusalem area. In 2011, Palestinian residents living in Silwan had blamed the excavations for the collapse of several houses in the region. Last week, Elad settlers reportedly took possession of a building in East Jerusalem when the residents were not present.
The report comes even as Israel's European and American allies pressure Israeli Prime Minister Benjamin Netanyahu to pursue a two-state solution. Last week, in a bid to attract the support of conservatives voters, Netanyahu had ruled out the establishment of an independent Palestinian state. The comments, which were later retracted, were severely criticized by U.S. President Barack Obama, who reportedly said that a "status-quo" in the region is not sustainable.
On Monday, Denis McDonough, the White House Chief of Staff, echoed Obama's comments and also called for an end to the Israeli occupation of Palestinian territories.
"An occupation that has lasted for almost 50 years must end, and the Palestinian people must have the right to live in and govern themselves in their own sovereign state," McDonough reportedly said. "Israel cannot maintain military control of another people indefinitely. That's the truth."
© Copyright IBTimes 2023. All rights reserved.