New Israeli Settlements In East Jerusalem 'Incompatible' With Israel, Palestine Two-State Solution: US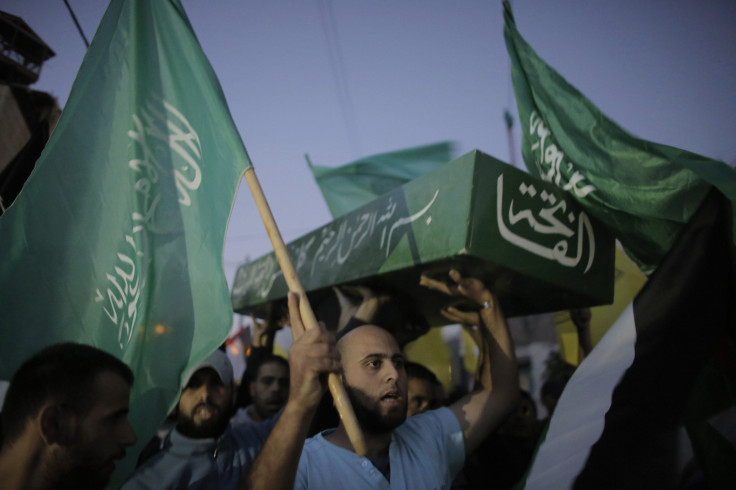 Israel announced Monday that it would build at least 1,000 Jewish-only homes in East Jerusalem, the same city that the newly unified Palestinian Authority wants as its capital, threatening to obliterate any hope for a two-state solution. Clashes between the Israel Defense Forces and Palestinian protesters that have already left two teenagers and a baby dead continued into Tuesday.
Dozens of Palestinians have been arrested in the West Bank and Jerusalem since the summer's 50-day war in the Gaza Strip, which resulted in Gaza's ruling body Hamas ceding power to the Palestinian Authority. Part of the agreement included a settlement between Israel and Palestine to revert to the 1967 borders, which meant a full Israeli exodus from the West Bank. Israel denied it had agreed to the 1967 borders, as evidenced by its plans for new Israeli settlements in East Jerusalem.
Jerusalem has long been a point of contention between the two groups, as Temple Mount is a Jewish holy site and the home of the Al-Aqsa mosque, the third holiest site in Islam. It was also the site of the first rumblings of the second intifada. Violent riots rocked the holy sites this month as the Israeli parliament considered a bill that would give Israelis additional access to the site just as Palestinian Authority President Mahmoud Abbas said Israeli settlers should not be allowed in altogether.
"Al-Aqsa is a red line. Israel must be aware that the ongoing raids and attacks on Al-Aqsa will cause a volcanic explosion in the area that will reach Israel," Hamas senior leader Ismail Radwan said last week.
Regional and international powers, including Israel's biggest ally the United States, criticized Israel's decision to increase Jewish-only housing in East Jerusalem. Jordan, which owned East Jerusalem before Israel seized the land in 1967, called for an emergency United Nations Security Council meeting on behalf of Palestinians on Tuesday in light of events in "dangerously escalating tensions" in East Jerusalem.
"We view settlement activity as illegitimate and unequivocally oppose unilateral steps that prejudge the future of Jerusalem," U.S. State Department spokeswoman Jen Psaki said Monday. "Israel's leaders have said they support a two-state solution, but moving forward with this kind of action would be incompatible with the pursuit of peace."
The European Union also condemned the settlements, saying that its relationship with Israel was dependent on a two-state solution.
"We stress that the future development of relations between the EU and Israel will depend on (its) engagement towards a lasting peace based on a two-state solution," said Maja Kocijancic, a spokeswoman for EU foreign policy chief Catherine Ashton.
Israeli Prime Minister Benjamin Netanyahu responded to this international condemnation, saying the statements "are detached from reality, they are falsehoods that thrive among the Palestinians."
© Copyright IBTimes 2023. All rights reserved.