UK General Warns Jeremy Corbyn Would Face 'Mutiny' If Elected Prime Minister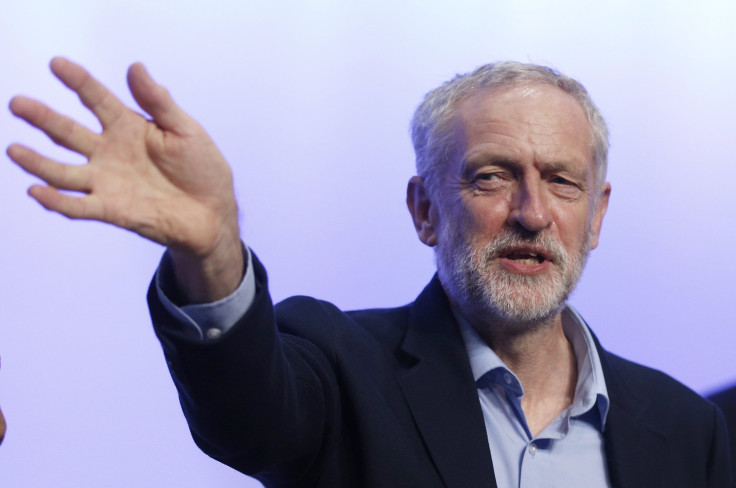 The U.K. Ministry of Defense moved Monday to condemn a statement from a serving army general, who warned that the military would "mutiny" if Labour Party leader Jeremy Corbyn were to become prime minister.
The unnamed army commander said that any attempt from the leftist leader to take Britain out of NATO, scrap the Trident nuclear missile defense program or reduce the size of Britain's standing forces would be opposed by means "fair or foul," according to the Sunday Times.
"The army just wouldn't stand for it. The general staff would not allow a prime minister to jeopardize the security of this country and I think people would use whatever means possible, fair or foul to prevent that. You can't put a maverick in charge of a country's security," he added, warning that there would be "mass resignations" across the force and Corbyn would face a "very real prospect of an event which would effectively be a mutiny."
The official, who reportedly served in Northern Ireland during the Troubles, said that many military officials were concerned by Corbyn's refusal to condemn the actions of the Irish Republican Army, referring to a June incident where Corbyn was asked in a BBC interview to condemn the radical group's actions, to which he replied: "I condemn all bombing, it is not a good idea, and it is terrible what happened."
Labour refused to publicly comment on the statements, but sources privately told the Independent that the remarks were "pretty outrageous."
"You can't have serving officers effectively threatening a coup against an elected government," the officials said. "This general seems to have forgotten that we live in a democracy."
Although Corbyn won an overwhelming victory among voters for the Labour Party's leadership earlier this month, he faces significant opposition from within his own party, many of whom are deeply opposed to the leftist leader's views.
Corbyn had originally called for the U.K. to leave NATO, and for nuclear disarmament. However, Corbyn's newly appointed shadow Foreign Secretary Hilary Benn said Sunday that he didn't agree with Corbyn's views.
"My view is that we need to maintain an independent nuclear deterrent. I share with Jeremy the wish to see a world that is free of nuclear weapons but I don't believe for one second that if Briton were to give up its deterrent any other of the nuclear states would give theirs up," he said.
Shadow Justice Secretary Lord Falconer has also said that he disagrees with Corbyn on a number of issues, including whether to nationalize energy companies, abolish upper limits for welfare benefits, and renew Trident.
The Sunday Times report suggested that up to half of Corbyn's shadow cabinet, including Falconer and Benn, could vote against him on whether the U.K. should conduct airstrikes against the Islamic State group in Syria.
© Copyright IBTimes 2023. All rights reserved.