UK's 'Ambitious' Plan To Helm Global AI Regulation Not In Developing Countries' Interest, Expert Says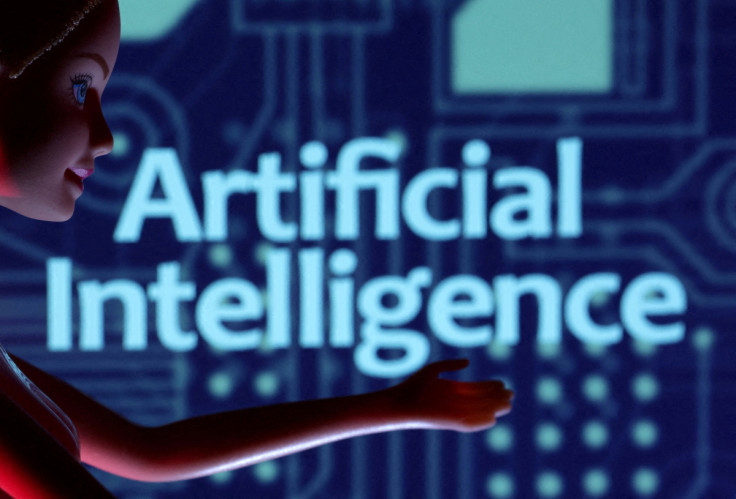 KEY POINTS
U.K. plans to host a global summit on deploying AI safely later this year
A global approach in regulating AI may not work for some Asian countries: IMD's Amit Joshi
Any regulations from the summit may focus on players "pushing the boundaries": UC Berkeley's Stuart J. Russell
China's AI regulations already far stricter than the West's: Stuart J. Russell
As Western powers such as the European Union and Britain push to regulate artificial intelligence, questions are being asked about how a West-centric global approach, as touted by the U.K., will impact Asian countries' interests.
Earlier this month, British Prime Minister Rishi Sunak said he wants "to make the U.K. not just the intellectual home but the geographical home, of global AI safety regulation."
But at least one global AI expert has questioned that ambitious vision, saying he was "not sure that it is in the best interests of developing nations to follow U.K. regulations." The questions come as Asia emerges as a global economic and technological powerhouse and calls are increasing to democratize the global power structure, which is now helmed by the West.
Amit Joshi, a professor of AI, analytics and marketing strategy at the Singapore and Switzerland-based Institute for Management Development (IMD), told International Business Times that the U.K.'s push to become the center of AI regulation was "understandable," but it was also "probably quite ambitious and perhaps even flawed."
Sunak announced that the U.K. "will host the first major global summit on AI safety" later this year amid fears that "AI is extraordinarily fast moving and this pace of change requires agile leadership." He said he hoped to gather "like-minded" countries and companies for the summit, calling for "global cooperation between nations and labs."
"First, U.K. itself is not an AI superpower (like the U.S. or China)," and it has "not proven" that it has the capacity to helm "AI winners through regulation," Joshi told IBT via email.
The U.K. claimed this week that its AI sector already employs more than 50,000 people across the country. Also earlier this week, ChatGPT maker OpenAI chose London as the site of its first global office.
However, there are doubts on Sunak's goal for "countries to work together on further developing a shared approach to mitigate these [AI] risks." Joshi pointed out that there's the issue of trust among Asian nations. He added that in many Asian countries, "there may be a lingering mistrust of the U.K. from their colonial past."
The U.K.'s "current struggles in governance," like its chaotic Brexit and other internal political struggles, could raise further questions about its regulatory capabilities, Joshi explained.
Regulations will "ensure that people are not harmed by AI"
Stuart J. Russell, a British computer scientist and professor of computer science at the University of California, Berkeley, noted that China's proposed AI regulations "are already far stricter" than the ones presented by western countries.
A draft law for AI products unveiled in April by the Cyberspace Administration of China stated that a security assessment will be applied "for thorough national internet regulatory departments" before any generative AI products are introduced to the Chinese public.
The draft law, dubbed as "Administrative Measures for Generative Artificial Intelligence Services," further noted that AI-generated content must "reflect core socialist values, and must not contain content on subversion of state power."
Russell said if regulations do emerge from the U.K. summit, "I assume they will be regulations intended to ensure that people are not harmed by AI."
"To the extent that any such regulations restrain developers, they will, presumably, restrain those who are at the cutting edge and pushing the boundaries, allowing others more time to reach the same level," Russell told IBT. "They will not be regulations that prevent people from producing AI systems similar to those already operating in the market that are deemed safe."
Meanwhile, western countries are racing to rein in the rapidly developing technology, with the EU looking to enforce its sweeping AI Act by 2026 at the earliest.
In Washington, several lawmakers have called for AI regulation, including Senate Majority Leader Chuck Schumer, D-N.Y., who recently introduced a strategy on AI regulation, which involves input from AI leaders, critics, policymakers and the public.
In a white paper released late in March, the U.K.'s Department of Science, Innovation and Technology and the Office for Artificial Intelligence said that the country looks to implement a "pro-innovation approach" in regulating the technology.
While the U.K. may have good intentions in its bid to lead the world in AI safety, IMD's Joshi asserted there will be difficulties in integrating western regulatory ideals into developing nations.
For developing economies--many of which are in Southeast Asia--"it will be extremely hard to find a balance between avoiding misuse while at the same time encouraging innovation," Joshi said, and it will also be difficult "to ensure that these regulations will not clash with regulations for other economies, such as the EU or the U.S."
© Copyright IBTimes 2023. All rights reserved.