U.N. Security Council Considers Resolution Calling for Assad to Step Down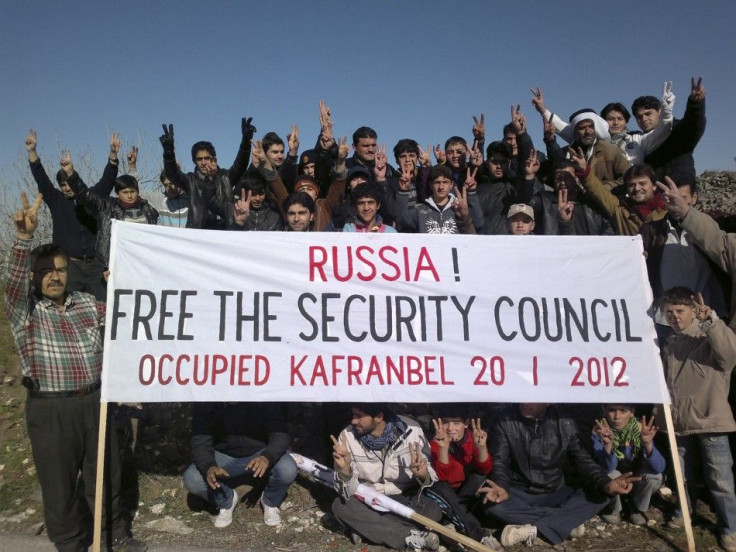 Amid renewed violence in Syria, the United Nations Security Council began discussions regarding a draft resolution on Friday that, if passed, will call for President Bashar al-Assad to step down.
The Security Council talks come during an especially bloody week in Syria. Government forces have killed 37 people across the troubled nation on Friday alone, according to reports.
Friday's violence seems to have been concentrated in the city of Hama, where 15 died. Other accounts include 12 dead in Nowa when security forces attacked a funeral procession. More deaths occurred in the cities of Aleppo and Homs, Reuters reports.
The United Nations estimates that 5,400 people have died since violence began early last year.
The draft resolution mirrors a recent plan adopted by the Arab League. It also calls for measures to be taken against the Syrian regime if Assad fails to relinquish his hold on power.
Although the draft resolution has received support from the Arab League and a number of European nations, Russia, which is an ally of Syria, has come out against its passage. China is also likely to oppose the UN resolution, as it has joined with Russia in blocking a recent European-led resolution against the Syrian regime. Both China and Russia hold veto power as permanent members of the Security Council.
Russian Deputy Foreign Minister Gennady Gatilov commented, "The resolution draft contains instructions that in case of non-fulfillment of the resolution within 15 days additional measures will be considered … It is a question for us what measures will be taken. Therefore, a current draft resolution is unacceptable for us," Russian news agency Itar-Tass quoted him as saying.
Although the draft calls for Assad to step down, it does not pursue the dismantling of the Syrian regime or additional sanctions, reports Al-Jazeera.
The Arab League has been at the forefront of monitoring the situation in Syria. Officials from the League will brief parties taking part in negotiations next week.
© Copyright IBTimes 2023. All rights reserved.