UNC Cheating Scandal: Why University Employees Created 'Paper Classes'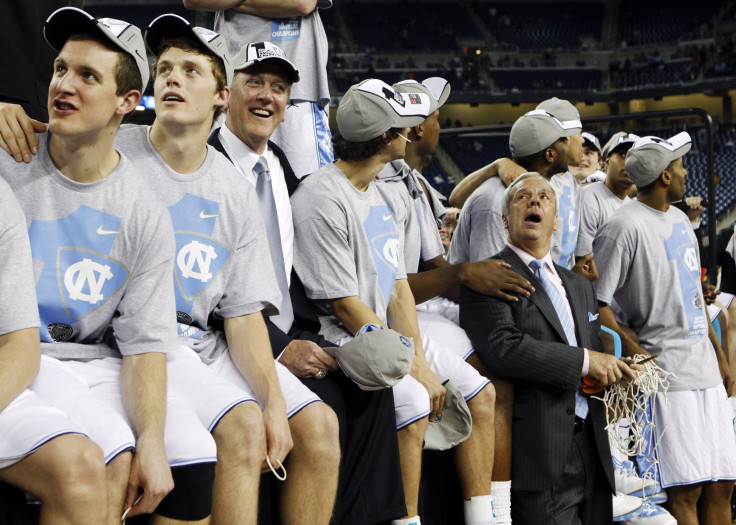 The University of North Carolina's 18-year cheating scandal boils down to one simple thing: "compassion." That's what drove Deborah Crowder and Julius Nyang'oro, as well as several other UNC employees, to create bogus "paper classes" that let more than 3,100 students get high grades with little effort. They just wanted to help, they said.
More than 130 pages of results of an investigation by former federal prosecutor Kenneth Wainstein were released Wednesday. They not only tell the story of the academic and athletic scandal, but also reveal that UNC employees were afraid of what would happen to some students if they weren't assisted.
African and Afro-American Studies department chairman Nyang'oro once taught two student-athletes who, as a result of bad grades, became ineligible to play and were kicked out of the school. Soon after, one went to jail. The other was murdered. "When he learned about their fates, Nyang'oro omitted himself to preventing such tragedies in the future and to helping other struggling student-athletes to stay in school," the report reads.
Crowder felt similarly. The secretary loved UNC – Chapel Hill from a young age, but had a tough time when she actually attended the college from 1971 to 1975. The faculty wasn't supportive, she told investigators, and they only cared about successful students. When Crowder returned to work at UNC four years later, she had a mission.
"She believed it was her duty to lend a helping hand to struggling students, and in particular to that subset of student-athletes who came to campus without adequate academic preparation for Chapel Hill's demanding curriculum," the report reads.
So they worked together, Crowder handling the classes and Nyang'oro letting her do it. The paper classes were so called because the only assignment was a paper -- which Crowder flipped through and graded, usually giving A's and B's, according to the report. But the athletes didn't always write those essays themselves. In some cases, they couldn't. That's where the so-called compassion of their tutors came in.
Jennifer Wiley, a tutor for the football team, started out following the athletics department's directions to help students draft papers but not too much. She only began breaking the rules when she started feeling sorry for them.
"There were numerous occasions when players would come to her in tears, begging for her help in completing a last-minute paper that would save them from failing a class and possibly losing their athletic ability," the report reads. "As she described those incidents and the effect they had on her, it was clear that human sympathy and compassion were what drove her to cross the line between legitimate and illegitimate tutoring assistance."
Athletic eligibility was often at stake, as were students' degrees. Once, UNC counselor Jan Boxill suggested Crowder give a certain grade so a basketball player could graduate. When Crowder asked if a D was OK -- the paper had no sources and had been written for another class -- Boxill emailed that "yes, a D will be fine; that's all she needs."
Although the NCAA raised its standards in 2012, media outlets have reported for years that many student athletes are unprepared for and can't handle college work. In 2008, the Atlanta-Journal Constitution found that football players averaged 220 points lower on the SAT than their peers. Earlier this year, a CNN investigation of 21 colleges found that between 7 percent and 18 percent of their football and basketball players read at an elementary school level. The same CNN article cited a source who found 60 percent of the 183 UNC athletes analyzed had reading levels between fourth and eighth grade.
This year, UNC admitted 29 percent of applicants, putting it in the U.S. News and World Report's top 100 schools with the lowest acceptance rates. The middle 50 percent of enrollees had cumulative SAT scores between 1810 and 2120. About three-fourths of the class was white, 15 percent were Asian, 11 percent were black, 8 percent were Hispanic/Latino/Latina, 2 percent were Native American and less than 1 percent were Pacific Islander. Some students reported more than one ethnicity.
© Copyright IBTimes 2023. All rights reserved.