UNC Cheating Scandal: Student-Athletes Took 'Paper Classes' For Good Grades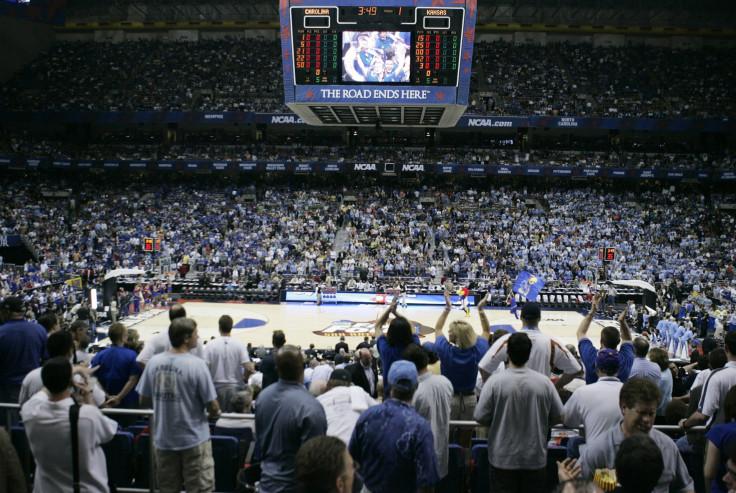 University of North Carolina employees were found Wednesday to have orchestrated an 18-year cheating scandal to help 3,100 students get good grades with little work. About half of the students were athletes – largely football and basketball players – whose eligibility hinged on their academic performances.
Kenneth Wainstein, who formerly served with the United States Justice Department, released Wednesday the results of an eight-month investigation into UNC's "paper classes," hundreds of courses that had no required attendance and no faculty involvement. The only assignment was a research paper easily graded by a non-faculty member, Deborah Crowder, who offered the African and Afro-American Studies classes between 1993 and 2011.
Nine employees have been fired or disciplined as a result of the alleged scam, including counselors who knew the classes were fake and encouraged student-athletes to take them. Former faculty chairwoman Jan Boxill was also implicated – she not only asked for grade changes for women's basketball players, but also rewrote parts of their papers, according to UNC's student newspaper, the Daily Tarheel.
The cheating scandal could put in question the school's many athletic accolades. The National Collegiate Athletic Association could make the Tarheels forfeit wins or give out fewer scholarships, according to the Associated Press. "I think it's very clear that this is an academic, an athletic and a university problem," UNC Chancellor Carol Folt told the AP.
More than half of the student-athletes involved were on the football team. About 12 percent were men's basketball players, according to Yahoo Sports. The paper classes boosted students' grade-point averages significantly – in paper classes, the average GPA was 3.61. In other classes, their average was 1.917.
UNC said it learned about the irregularities in 2011 and reported them to the NCAA. The university then commissioned inquiries into the paper classes. Wainstein was hired in February to look into the situation further.
The NCAA has an active investigation into the matter itself, according to the Daily Tarheel, and athletic director Bubba Cunningham said at a press conference he didn't know how long it would take.
In the meantime, "make no mistake – we are going to take action," Folt said.
© Copyright IBTimes 2022. All rights reserved.
FOLLOW MORE IBT NEWS ON THE BELOW CHANNELS