'Underground' Season 1 Spoilers: 6 Things To Know About The Slavery Drama Before The March 9 Premiere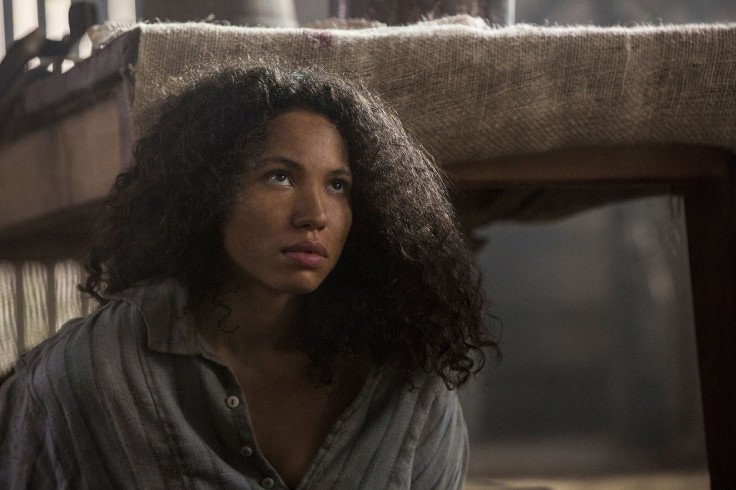 WGN America's newest drama takes viewers back in time. "Underground," which premieres Wednesday, follows a group of slaves who have to travel 600 miles to escape their Georgia plantation. It quickly becomes an intense run for their lives. This is what you need to know about "Underground" Season 1:
1. Authenticity – Jurnee Smollett-Bell, who plays Rosalee, revealed that "Underground" tried to make the story as realistic as possible. "We shot on real plantations, and at the LSU Rural Life Museum, which has actual preserved slave quarters," the actress told Cosmopolitan. "From the second you step on the plantation, you can feel a different spirit, and you have to let it take you over."
2. Violence – The violence against slaves isn't glossed over in this series. Expect to see whippings, beatings, verbal abuse and other inhumane treatment of black people. The premiere makes it extremely clear why the group wants to escape, despite how dangerous it is.
3. An "Empire" Guest Star – "Empire" fans will have to tune into "Underground" to see Jamal actor Jussie Smollett appear on the show. The actor, who is the brother of star Jurnee Smollett-Bell, will be in episode 4. "All we can say is you probably won't recognize him," Aldis Hodge, who plays Noah, told Variety. "He's that good and the makeup is that good."
Watch a trailer for "Underground" Season 1 below:
4. John Legend – The musical connection doesn't stop at "Empire." John Legend is an executive producer, and the Oscar winner is helping create the music for the show along with his partners Mike Jackson and Ty Stiklorius.
"You see how important songs were, even as coded language, to help guide people on the route to the north," Legend explained to USA Today. "That's explicitly what 'Heaven's Door' is about: trying to figure out how to get to the promised land."
5. It's For Everyone – Executive produce Alano Miller assured audiences that "Underground" isn't just for black viewers. "It is American history," he told TV Guide. "It's not African-American history, it's American history. And it is also something that transcends to all over the world."
6. Where To Watch – If WGN America doesn't ring any bells, that doesn't mean you don't have the cable channel. Check here to see if you already have the network.
"Underground" Season 1 premieres Wednesday, March 9, at 10 p.m. EST on WGN America.
© Copyright IBTimes 2023. All rights reserved.