United Airlines Stock Falls Amid Passenger Controversy And CEO Response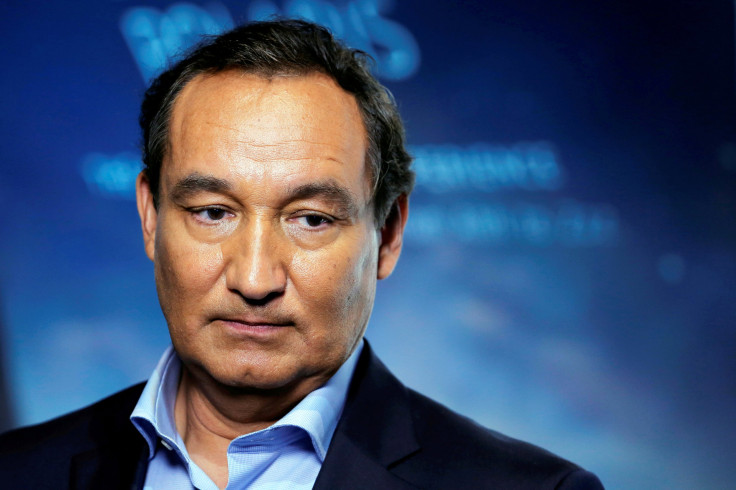 In the wake of a rapidly evolving scandal, shares of United Continental Holdings Inc. (UAL) plunged nearly 7 percent in after-hours trading between Monday and Tuesday, then rebounded in the lead-up to market open Tuesday morning, only to fall once more by at least 2 percent, edging back up above $70 by the early afternoon.
On Monday, shares of the Chicago-based airline hit a month-long peak of $71.52. Since then, the firm's market capitalization, as MarketWatch noted, shed more than $830 million.
Read: United Airlines Memes And Gifs Go Viral After Video Of Passenger Being Removed
United's troubles began Sunday when security officers forcefully dragged a passenger who refused to relinquish his seat on an overbooked flight out of Chicago. Fellow passengers caught footage of the incident from multiple angles, triggering widespread criticism against the airline.
The company's chief executive officer, Oscar Munoz, stirred more antagonism when he downplayed the mishap in a statement, apologizing "for having to re-accommodate" the passenger. In a letter sent to United employees and obtained by CNBC, the CEO used somewhat harsher wording, describing the man dragged from the plane as "disruptive and belligerent" and stating that United employees "followed established procedures" and "were left with no choice" but to call airport security as the passenger "continued to resist" removal.
Read: Bill O'Reilly Finds United Airlines Incident Humorous, Laughs At Bloody Plane Passenger
Munoz, it turned out, had recently been selected as the public relations trade magazine PRWeek's "Communicator of the Year" for 2017.
Adding to the media attention, the Louisville Courier-Journal published a report alleging that the passenger, a Kentucky doctor, had abused controlled substances and engaged in a sexual relationship with a patient, prompting heightened anger on social media because of the man's status as a private citizen.
United was one week ahead of releasing its first quarter 2017 earnings on Tuesday, and beat investors' expectations by a wide margin upon its fourth quarter 2016 release in January, when it declared "the lowest number of cancellations, delay minutes and mishandled bags in company history."
© Copyright IBTimes 2023. All rights reserved.
FOLLOW MORE IBT NEWS ON THE BELOW CHANNELS