United Colors of Benetton Launches 'Unhate' Campaign, Less Edgy Than Previous Ads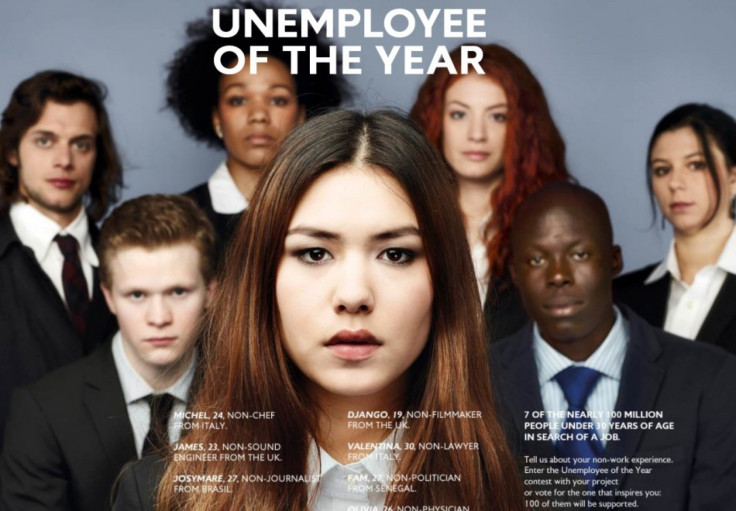 Italian apparel and textile company Benetton Group SpA (BIT:BEN) is no stranger to provocative advertising campaigns.
Many have yet to forget the company's controversial ad depicting, among others, a photo manipulation showing Pope Benedict XVI making out with Egypt's Grand Sheikh Ahmed el Tayeb as part of the company's "Unhate" ad campaign, which it said was dedicated to "the creation of a new culture of tolerance." After the Vatican sued the company pulled the ad, apologized to the Holy See and donated to a Catholic charity.
Nearly a year after the company's imbroglio with the Vatican, Benetton is changing its tack away from publicity-through-controversy marketing to a philanthropic form of self-promotion called the "Unemployee of the Year."
The campaign, which began Tuesday and runs through Oct. 14, is offering €5,000 ($6,527) of seed money to 100 young, unemployed would-be entrepreneurs who received the most votes for their profit or non-profit proposals by registered visitors to the company's Unhate site. The contest is open to people between the ages of 18 and 30.
The total cost of the "Unemployee" campaign is €20 million and is being managed by Benetton's internal Fabrica ad agency and Amsterdam-based 72andSunny, a subsidiary of MCD Partners based in New York, according to The New York Times.
Last year, the Unhate campaign generated 500 million hits and was among the top trending Twitter topics in the days following its launch, the company said. It also said the campaign garnered approximately 3,000 news articles and 600 TV reports in over 60 countries.
It has yet to be seen if this latest Unhate campaign will get as much attention as the one last year featuring the controversial pope-kisses-imam picture as well as another one depicting Israeli Prime Minister Benjamin Netanyahu locking lips with Palestinian National Authority President Mahmoud Abbas.
In the past the company has promoted its products while highlighting social issues, such as the treatment of AIDs sufferers. The new campaign is the first time the company has put up money to address the underscored issue, in this case the growing problem of youth unemployment.
© Copyright IBTimes 2022. All rights reserved.
FOLLOW MORE IBT NEWS ON THE BELOW CHANNELS