Unvaccinated New York Teen Dies Of COVID-19
KEY POINTS
Adam Sweeney, 18, died of COVID-19 at Glens Falls Hospital Wednesday
He did not have any pre-existing medical conditions and was unvaccinated
Warren County officials said Sweeney's death was part of a trend where young unvaccinated people were hospitalized with COVID-19
An 18-year-old high school student in Warren County, New York, died of COVID-19 this week, school officials announced Thursday.
The teen, identified as Adam Sweeney, passed away Wednesday, Queensbury Union Free School District (QUFSD) Superintendent Kyle L. Gannon and Queensbury High School Principal Damian Switzer said in a joint statement.
Sweeney died at Glens Falls Hospital after his family failed to have him transferred to Albany Medical Center Hospital, which was already full of COVID-19 patients, the Times Union reported.
The Queensbury High School student did not have any pre-existing medical conditions and was unvaccinated prior to his death, according to CBS 6.
Gannon and Switzer asked the QUFSD community was to wear blue and gold Friday to honor Sweeney and show support for his family.
"We offer our deepest sympathy to the Sweeney family. Adam truly was a student who was loved by all and will be greatly missed," the two school officials were quoted as saying.
Counselors, school psychologists and social workers have been made available following the teen's death "to provide assistance to anyone in need."
Rachel Seeber, Warren County's chairwoman of the Board of Supervisors, called Sweeney's death a "heartbreaking loss."
"This is a very sad reminder that COVID-19 affects all ages, and that we need to do all we can to protect our loved ones, particularly those most vulnerable, as we battle this ongoing winter surge of infections," Seeber said in a statement.
Coronavirus deaths among young people in New York state are rare, with fatalities below the age of 19 numbering at 25, according to the Times Union.
Total statewide deaths from COVID-19 were reportedly at more than 47,300.
Before Sweeney's death, the youngest Warren County resident to have died from the virus was 36 years old, the Daily Gazette reported.
Warren County officials emphasized that the virus affects all ages and that Sweeney's death was part of a trend where unvaccinated young people were hospitalized with COVID-19.
"It's a terrible, terrible situation. We see more and more people who are younger who are getting seriously ill from this... We have not seen anyone under 40 who was vaccinated get seriously ill," county spokesman Don Lehman said.
The majority of new cases in Warren County stemmed from family, household and workplace exposures as well as indoor events and gatherings, officials said.
Officials recommend people to presume that they will be exposed to COVID-19 if they go to crowded public places or if they go to work and interact with others. Health officials also recommend that people wear face masks in all indoor public spaces, get vaccinated and self-quarantine if they feel ill.
The United States has reported a total of 50,513,437 COVID-19 cases and 803,652 deaths, according to data provided by the Johns Hopkins University.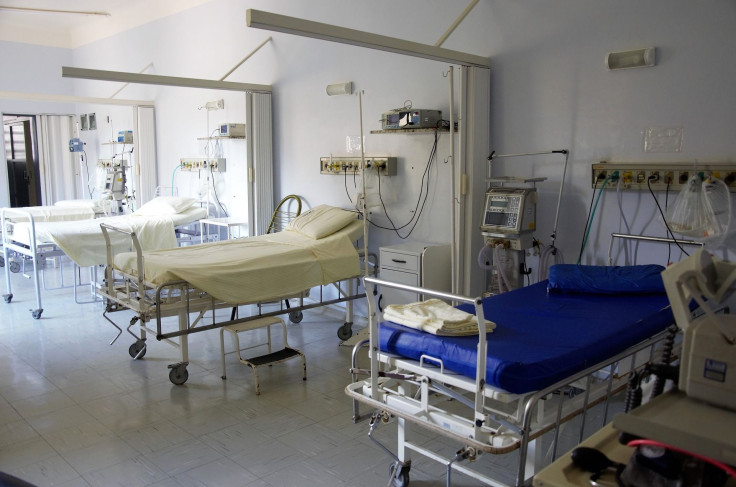 © Copyright IBTimes 2023. All rights reserved.